Mary, Joseph and the donkey
Finally finished!
Anticipation was building up as Marta saw me working on the puppets the past few days. So tomorrow when Marta and Liliana come down for breakfast they will be very excited to see that Mary, Joseph and the donkey have started their journey to the nature table where they will arrive on Christmas Eve to complete the nativity scene. I hope that Marta and Liliana are enjoying Advent as much as Warren and I are!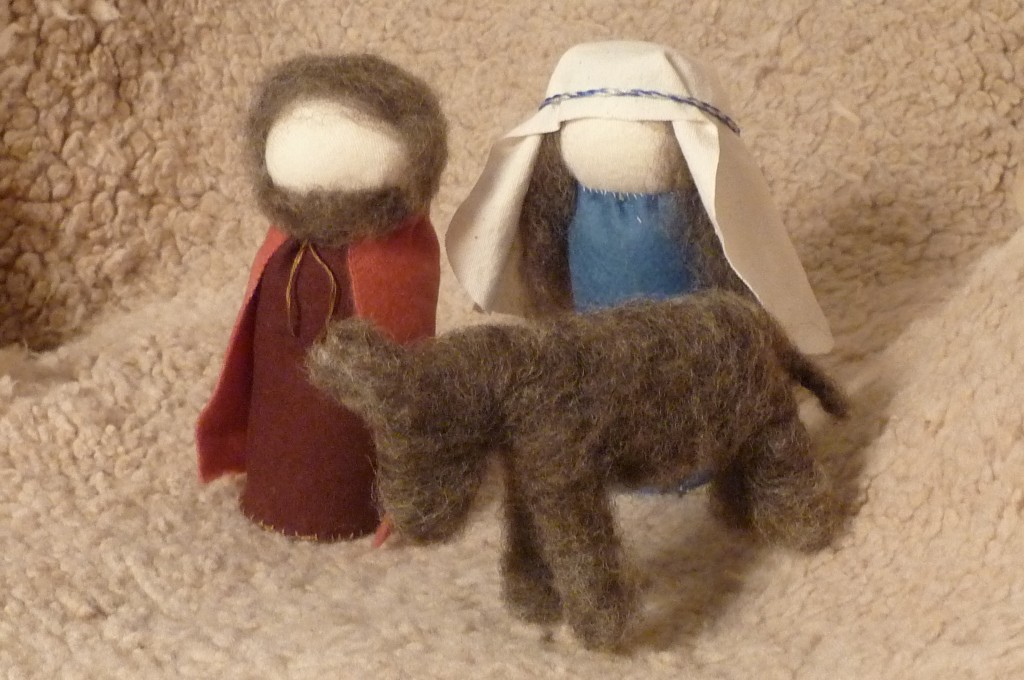 Finalmente terminados!
Muita expectativa foi criada quando a Marta me viu trabalhando nos bonecos nesses últimos dias. Amanhã, quando a Marta e a Liliana descerem para o café da manhã vão ficar animadíssimas ao verem que Maria, José e o burrinho começaram a sua jornada até a mesa da natureza onde chegarão na véspera do Natal para completar o presépio. Espero que a Marta e a Liliana estejam curtindo o Advento tanto o quanto eu e o Warren estamos!