I was browsing the newsstand the other day and  bought a Spanish crochet magazine because it had a beautiful pattern for a table runner that would be perfect on the new sideboard we got for our dining room back in Toronto.
I got terribly distracted and ended up making a doily for my mum instead. I just couldn't help it. It was like my hands started the project before I could even think about it. I just find doilies fascinating. Perhaps it has something to do with my love of mandalas? Certainly.
I'm still tentative with crochet and the result is far from perfect but at least you can look at the pattern and recognise it in my project! While in Brazil I find knitting very hard because it is too hot to work with wool and I don't enjoy knitting with cotton all that much. So crochet is actually a great craft to experiment with while here. I used the leftover yarn from my sunglasses case for this project.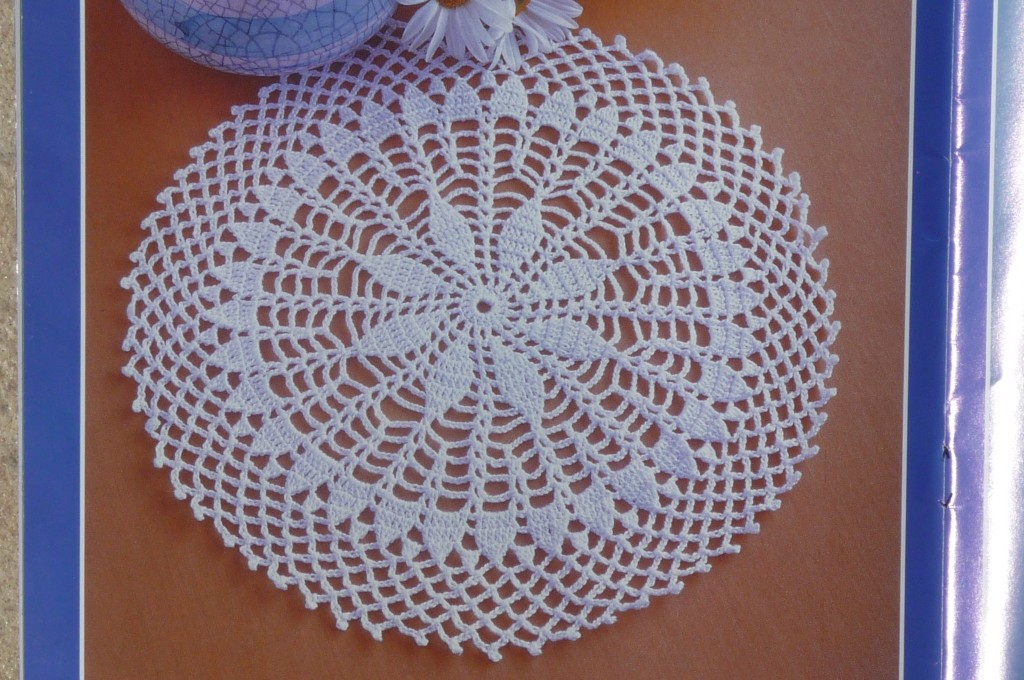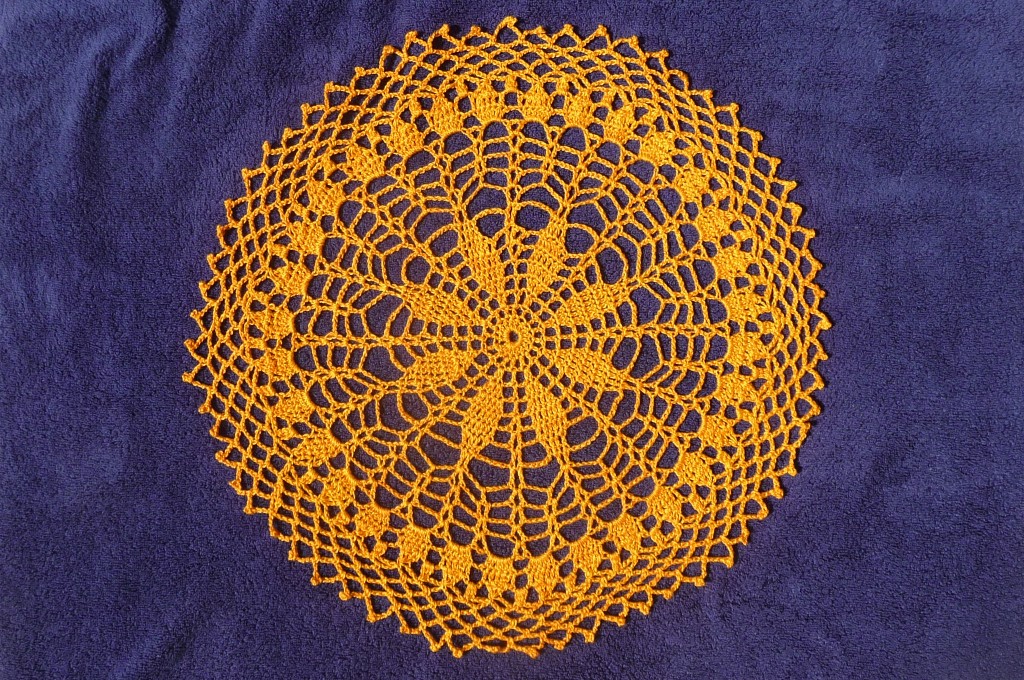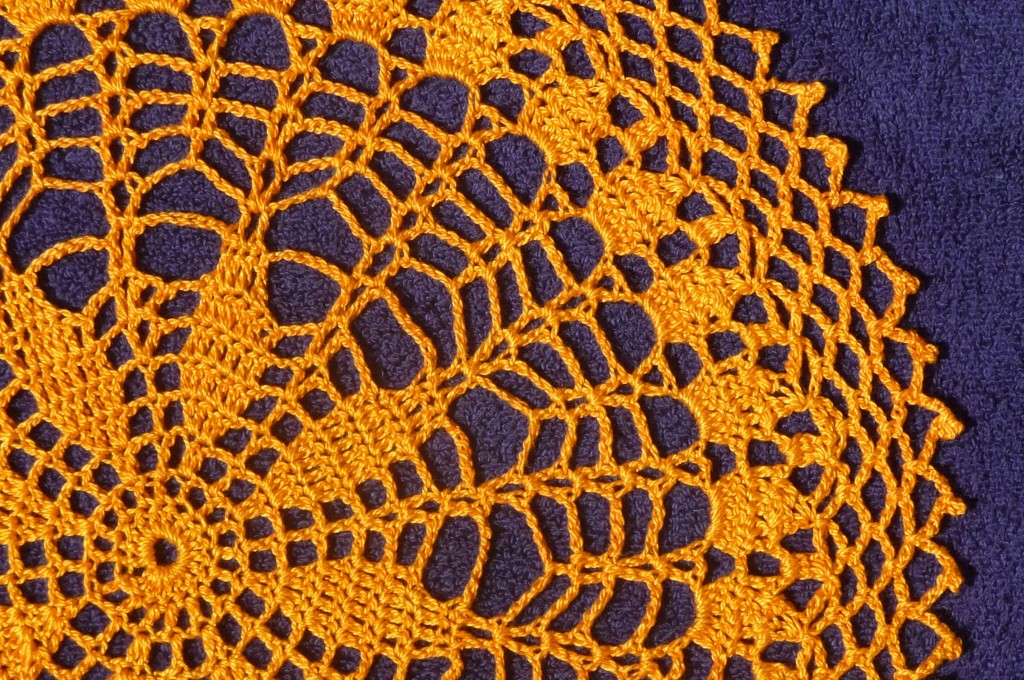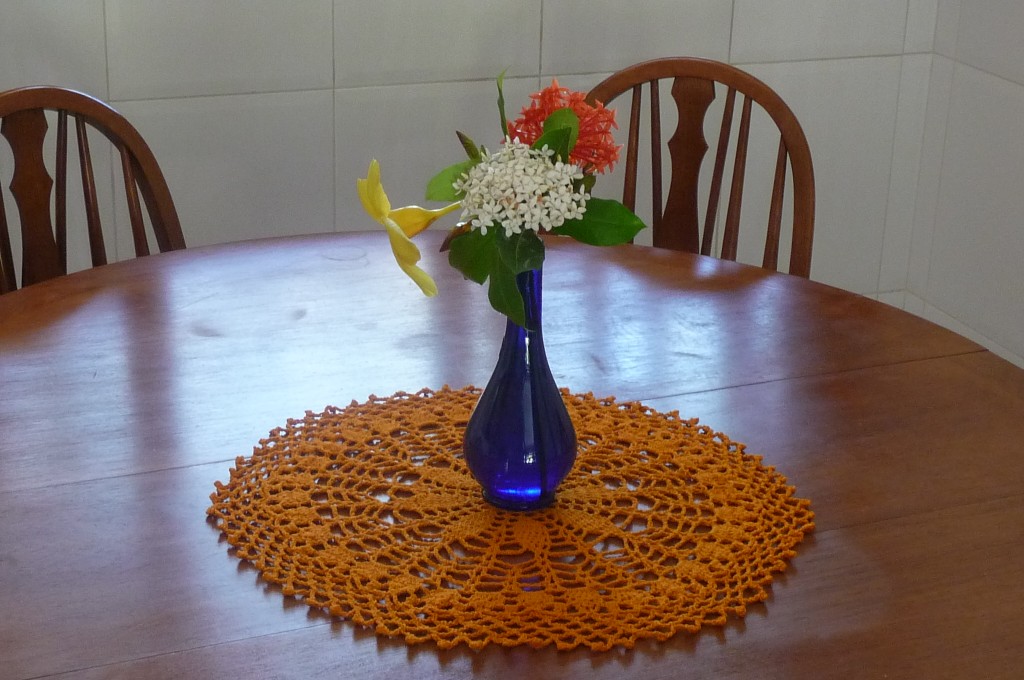 Eu estava no jornaleiro outro dia e comprei uma revista espanhola de crochê que tinha um modelo de passador lindo e que ficaria perfeito no bufet que compramos para a nossa sala de jantar em Toronto. Eu me destraí e ao invés do passador eu acabei fazendo um paninho ornamental redondo para a minha mãe. Eu simplemente não pude me conter. Eu adoro esses paninhos. Talvez esteja relacionado pela minha fascinação por mandalas? Certamente.
Eu não domino o crochê e o resultado está longe da perfeição, mas pelo menos você pode reconhecer o modelo no meu projeto! Eu acho muito difícil tricotar aqui no Rio pois é muito quente para trabalhar com lã e eu não gosto muito de tricotar com algodão.  Então crochê é na verdade perfeito para se experimentar aqui. Para esse projeto eu usei o fio que sobrou do saquinho que fiz para meus óculos escuros.