Why keep it to the lines…
…when painting can be a whole body experience?
I prefer to give my children a piece of blank paper to draw or paint on but I'm not terribly opposed to the occasional paint book. Specially when it is a well meaning gift. It is great to see a three year old's relationship to the book though. Marta gets the principles of colouring within the lines and does it as much as her ability lets her. Then she just forgets about the lines and enjoys blobs of colours within the pages. She then goes through every page filling them with colour and quickly  finishes the book. But this is not the end of her experience. Her painting is not confined to the lines and least the book! Next are feet, legs, belly, floor and sister! Because we were outside, cleaning up was as much fun as painting. I just got the garden hose and hosed down both Marta and Liliana while they were scrubbing the paint off the floor. They had such a gig! After so much fun, there could only be the afternoon nap to restore the energies.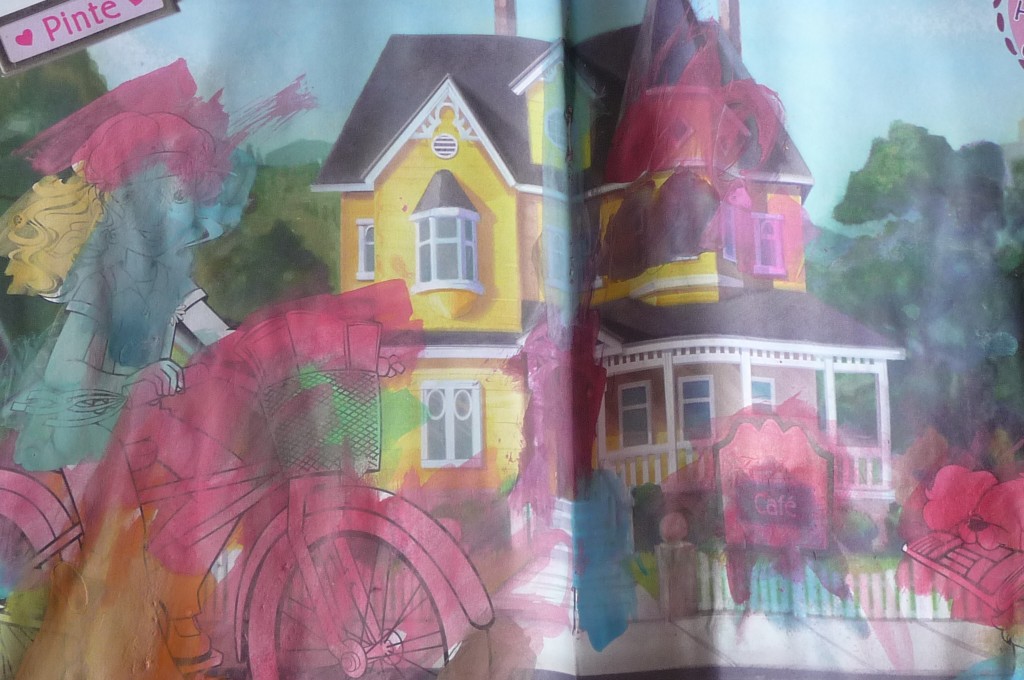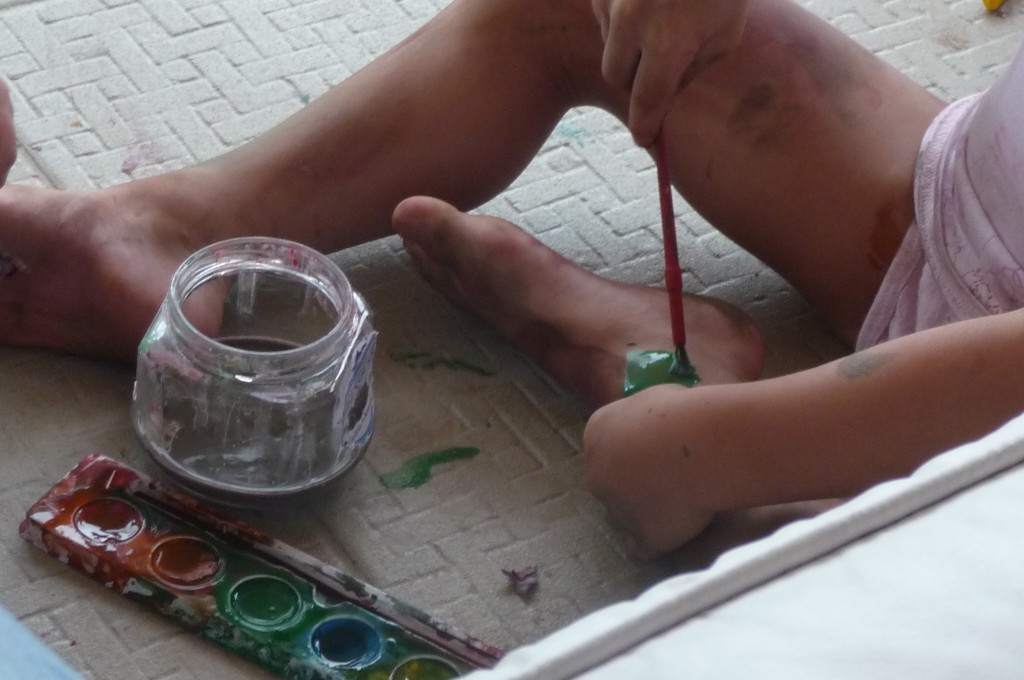 Por que ficar dentro das linhas quando pintar pode ser uma experiência de corpo inteiro?
Eu prefiro dar as crianças uma folha de papel em branco para desenhar ou pintar mas não me oponho ao ocasional livro de pintar. Principalmente quando é um presente bem intencionado. Foi uma graça ver a relação de uma criança de três anos com o dito livro. A Marta entende o princípio de pintar dentro das linhas e no início o faz o melhor que a sua habilidade permite. Depois ela esquece das linhas e começa a fazer manchas de cores nas páginas. Então ela vai de página em página enchendo-as de cor e rapidamente terminando o livro. Mas não é aqui que a sua experiência termina. A sua pintura não está confinada as linhas e muito menos ao livro! Depois vêm os pés, as pernas, a barriga , o chão e a irmã. Porque estávamos do lado de fora limpar a bagunça foi tão divertido quando pintar. Eu peguei a mangueira do jardim e lavei as meninas enquanto elas esfregavam o chão. Foi uma festa! Depois de tanta farra só mesmo o soninho da tarde para restaurar as energias.