… I'm patiently waiting for the tulips to bloom.
… I'm enjoying watching the children play outside as the days warm up.
… I'm making crochet covered stones as a gift to my sister in law who's coming tomorrow to spend a week with us. She collects rocks and I'm sure she will appreciate those. I was inspired by artist Margaret Oomen when I first saw her work in the September/October 2009 issue of Crochet Today magazine. I do urge you to go see her website, Resurection Fern,  to check out ther beautiful work.
… I'm reading Zen and the Art of Housekeeping. I have been wanting to go back to meditating for a while now but struggling to find the time to do so. Practising mindfulness while doing the cleaning might be the way forward for me at this stage of my life.  I'm giving it a try. I'll let you know how it goes later, ok?
What are you doing right now?
Have a great week!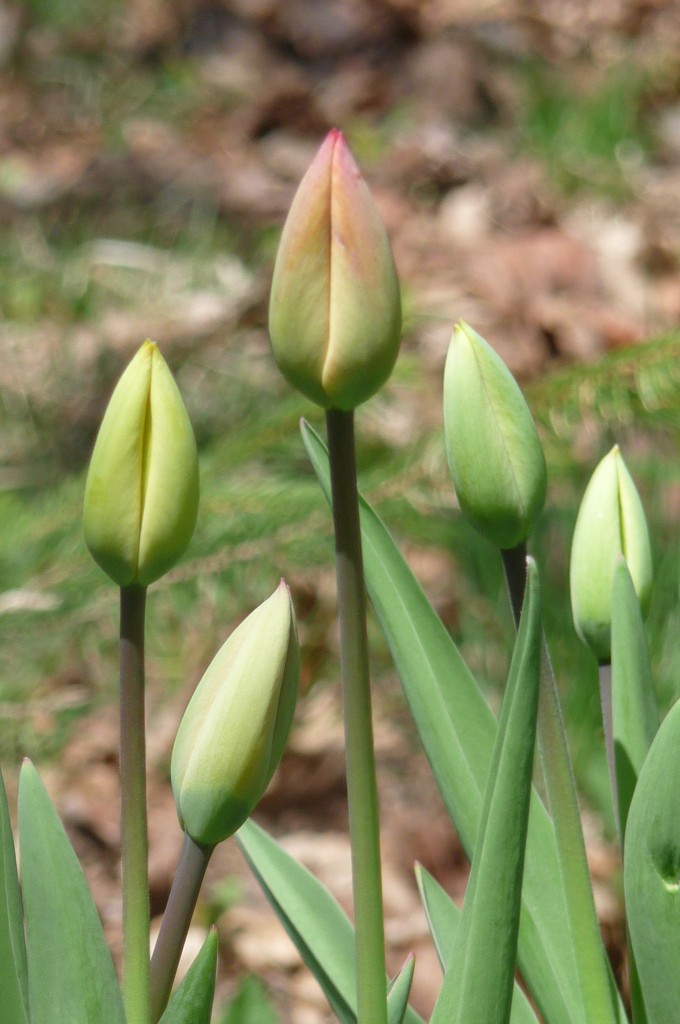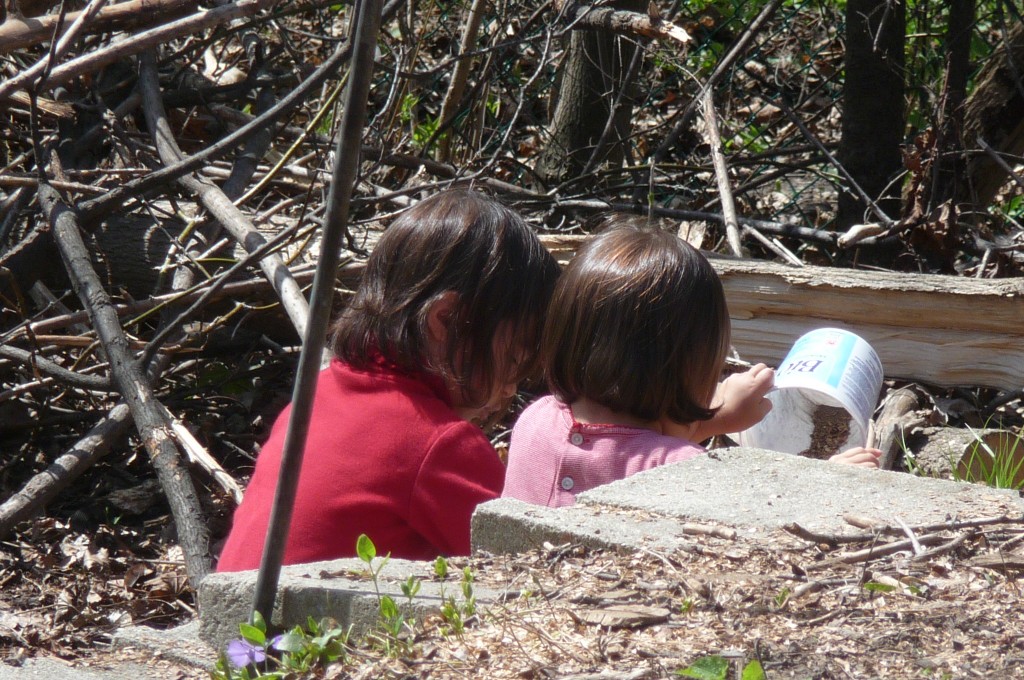 Nesse momento…
… eu estou pacientemente esperando pelas tulipas desabrocharem.
… eu estou curtindo ver as crianças brincarem lá fora já que os dias estão cada vez mais quentes.
… eu estou fazendo pedras cobertas com rede de crochê para a minha cunhada que chega amanhã para passar a semana com a gente. Ela coleciona pedras e tenho certeza que ela cai apreciar esse trabalho. Fui inspirada pela artista Margaret Oome quando vi seu trabalho pela primeira vez na revista Crochet Today de setembro;outubro de 2009. Eu insisto que você vá ao website dela, Resurrection Fern,  para ver como é lindo o seu trabalho.
… eu estou lendo Zen e a Arte de Cuidar da Casa. Já tem um bom tempo que eu estou querendo voltar a meditar mas não consigo achar tempo para fazê-lo. Praticar a atenção consciente enquanto limpo a casa pode ser a solução para mim nesse estágio da minha vida! Eu vou tentar. Depois eu te conto como vai indo, tá?
E você, o está fazendo agora?
Tenha uma ótima semana!