Warren's parents are in town and we all came to his work at lunch time for a last minute birthday picnic. We only had a couple of hours in the morning to prepare it all as we also had to fit a trip to the supermarket to get a few of the ingredients.  Perky prepared all the croissant, cream cheese and smoked salmon sandwiches while Marta and Liliana helped me bake Warren's surprise birthday cake, or better yet,  a set of five delicious chocolate molten cakes adorned with raspberries and strawberries. Pure decadence!
I also managed to finish one of Warren's shirts just in time for today. I had high hopes of having both of them ready, but considering how busy these past weeks have been I did really well finishing at least one.
Happy birthday my beloved husband and best friend. I love you!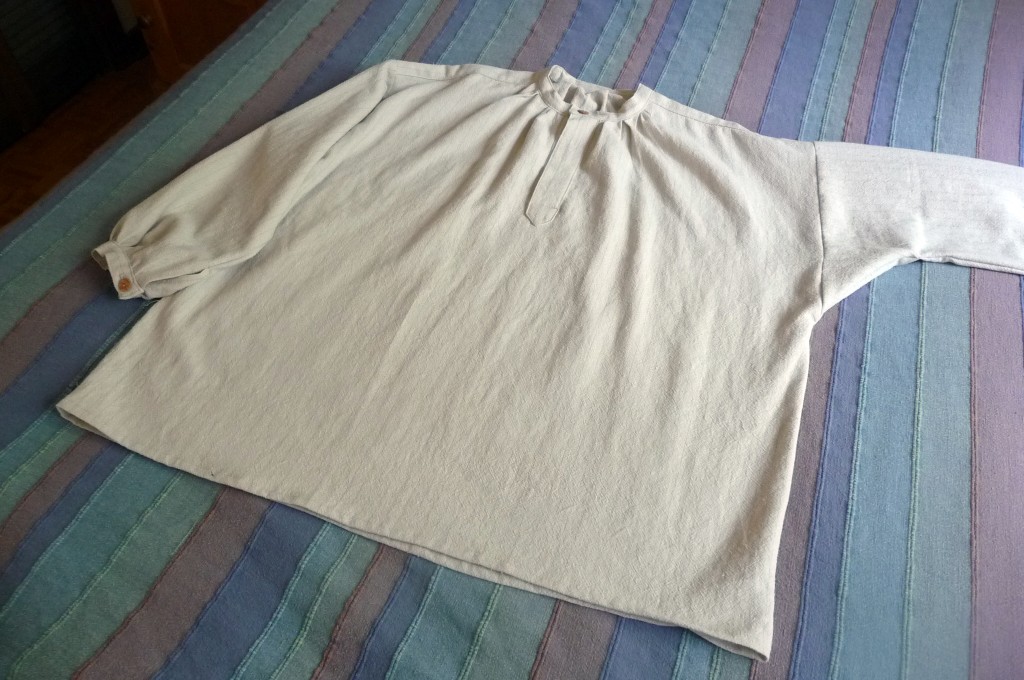 Os pais do Warren estão aqui em Toronto passando a semana com a gente. Hoje fomos todos ao trabalho do Warren na hora do almoço para um pique-nique de aniversário de última hora. Nós só tivemos duas horinhas para preparar tudo essa manhã uma vez que também tivemos que ir ao mercado comprar alguns dos ingredientes para o bolo. A Perky preparaou todos os sanduíches de croissant, cream chesse e salmão defumado enquanto a Marta e a Liliana me ajudaram a fezer o bolo surpresa. Ou melhor, um conjunto de cinco petits gâteaux de chocolate decorados com framboesas e morangos. Pura decadência!
Eu também consegui terminar uma das blusas para o Warren a tempo para hoje. Eu tinha esperanças de ter as duas prontas, mas considerando o quão corridas têm sido essas semanas eu até que me saí muito bem fazendo uma.
Feliz aniversário marido querido e melhor amigo. Eu te amo!