A belated gingerbread house
Happy New Year everyone! I hope you all stepped into 2011 with your right foot (a Brazilian tradition) and that this new year will be filled with creative energy. Also thank you for all the birthday wishes!
Today is our last day here in Philly and soon we will be flying back home to Toronto. Our week here ended with the completion of the gingerbread house, a project that lasted three days and yielded hours of fun for Marta and Liliana. It all started a few weeks before Christmas when Marta saw a picture of a gingerbread house in a book and was fascinated by it. Warren then told her that aunt Wendy (his sister) is a real master of gingerbread house making and she used to make amazing ones when she was a kid. So when Wendy called us next Marta asked if  she would make one with her. The request caught her by surprise but she was chuffed to be asked. As we all got together here in Philadelphia this week this seemed to be the perfect occasion for this project and though we're already a bit off season for a gingerbread houseit is not by much. This was a solely aunt and nieces project and neither Warren or I got involved in it. Or until they started to decorate the house and we couldn't resist!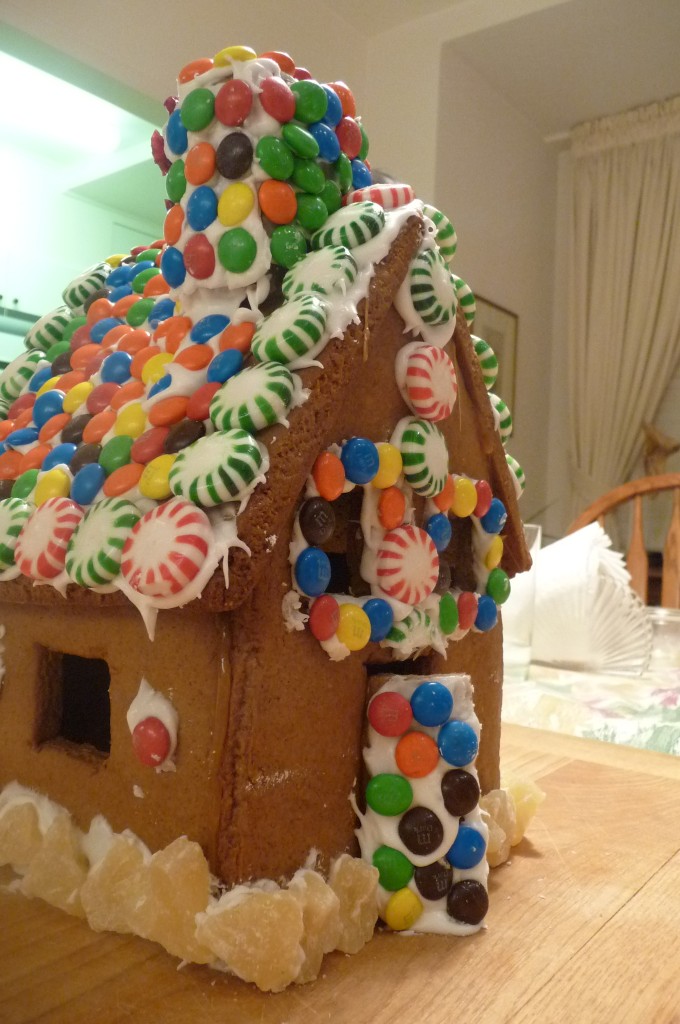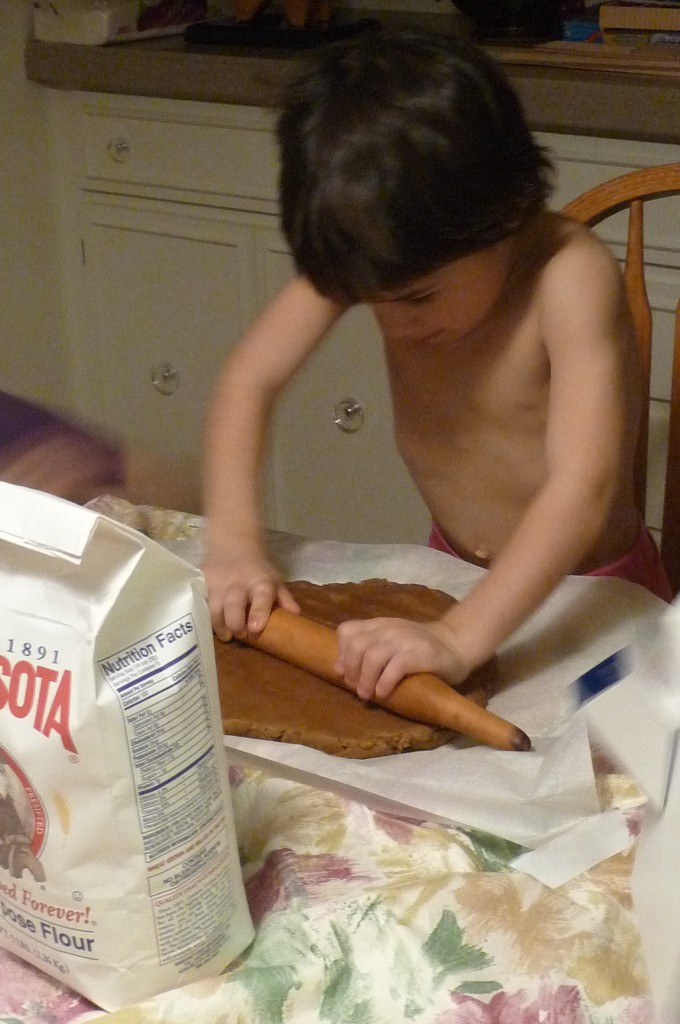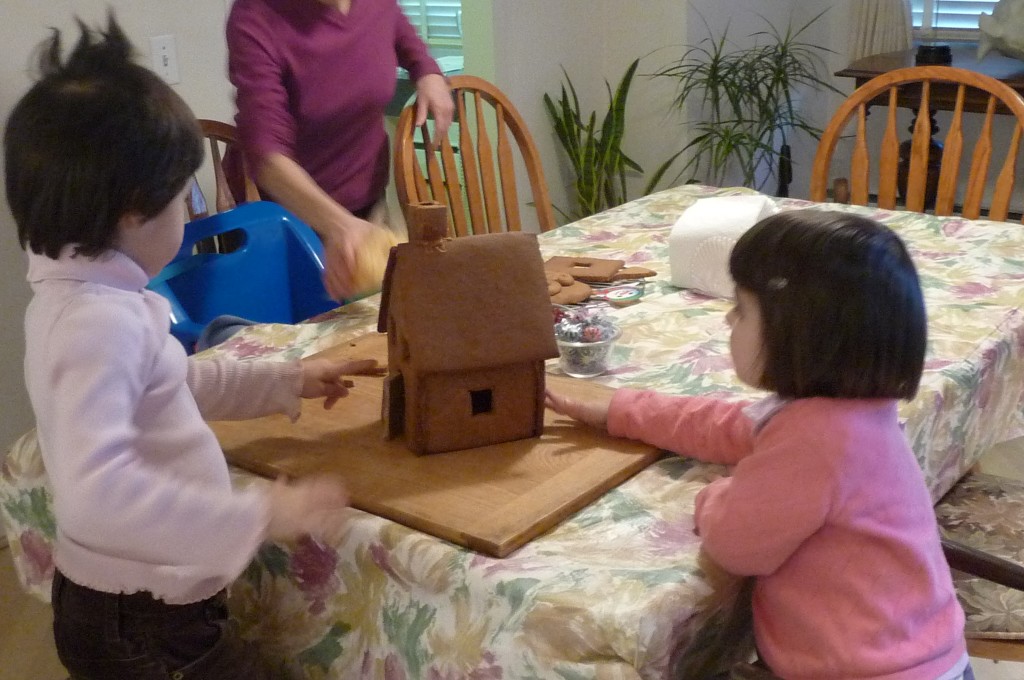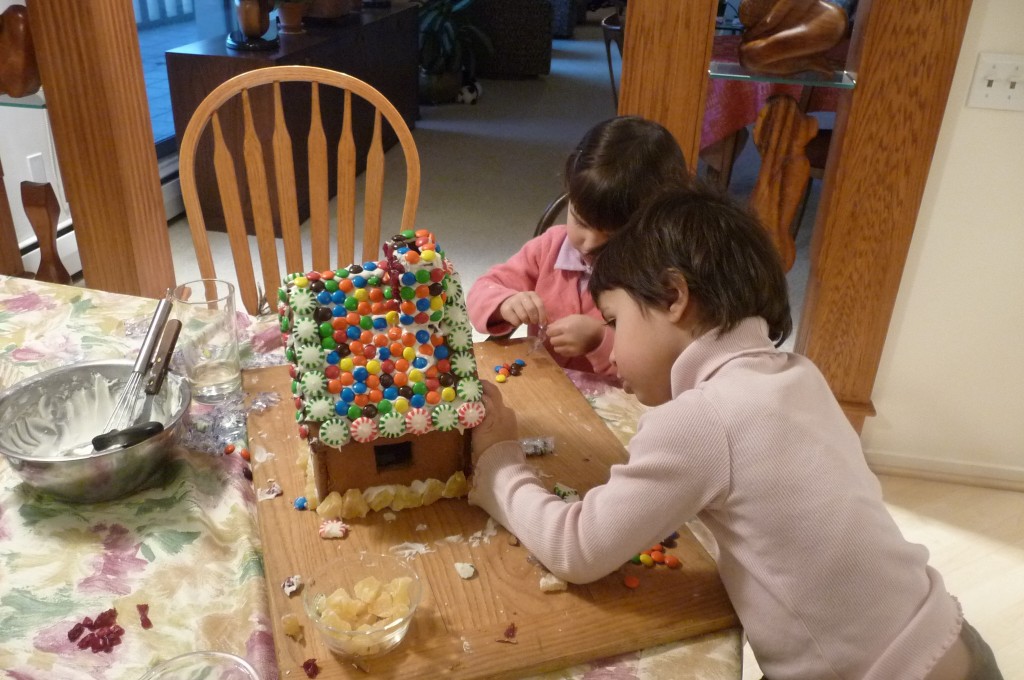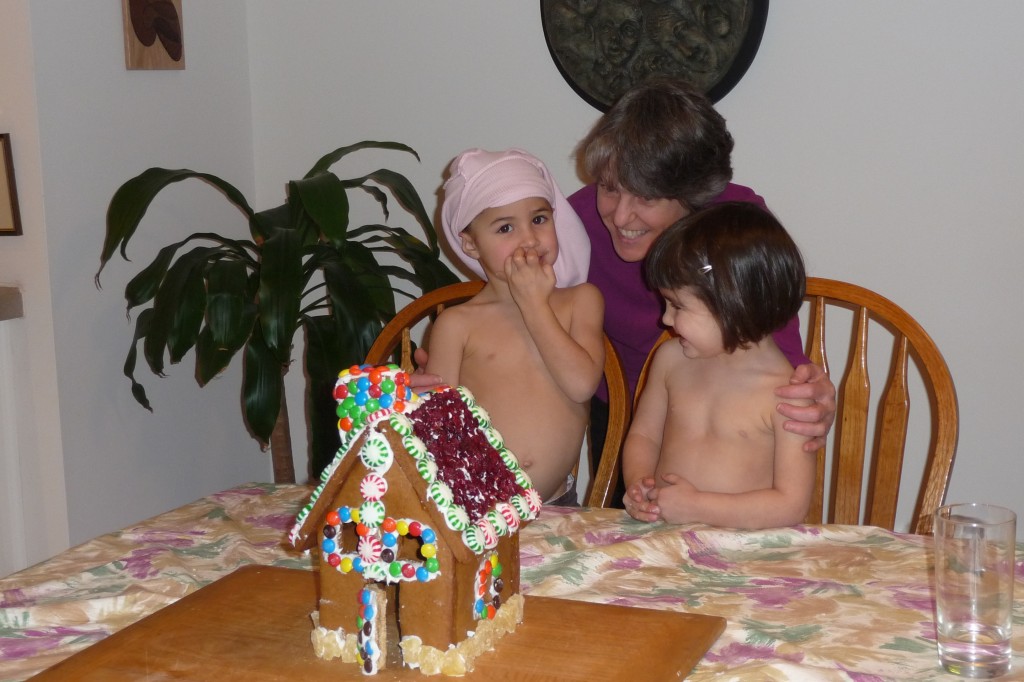 Feliz Ano Novo a todos. Espero que coe tenha entrado em 2011 com o pe direito e que esee venha carregado de energia criativa! E tambem, muito obrigada pelos votos de feliz aniversario.
Hoje e o nosso ultimo dia aqui na Filadelfia e jaja nos estaremos voando de volta para Toronto. A nossa semana aqui terminou com a finalizacao da casinha de gengibre, um projeto que durou tres dias e proporcionou horas de diversao para a Marta e Liliana. Tudo comecou algumas semanas antes do Natal quando a Marta viu um desenho de uma casinha de gengibre num livro e ficou fascinada. O Warren entato disse a ela que a  tia Wendy (sua irma) era mestre em fazer essas casinhas de doces e que fazia umas lindas quando era crianca. Na proxima vez que a Wendy nos ligou a Marta perguntou se ela podia fazer uma casa de gengibre com ela. O pedido a pegou totalmente de surpresa mas ela ficou toda prosa. Como todos nos encontramos aqui na Filadelfia essa semana, foi a ocasiao perfeita para esse projeto. Apesar de jaum pouco fora de estacao ainda deu pra pegar carona na onda do Natal.
Esse foi um projeto caompletamente tia-sobrinhas e nem o Warren nem eu patricipamos ate elas comecarem a decorar a casa, ai nao resistimos!