I haven't been knitting much lately, or not at all to be honest. So the other night I got this craving for knitting that needed to be satiated, like right then. As an excuse there was Marta's friend's birthday coming up and though I had already gotten a gift for her it would also be nice to give a little something handmade too. I thought a knitted animal would be quick and fun to make and I had some left over pink yarn from Marta's vest, just perfect for a little pig. Well, it was pretty much the circumstances that shaped this gift and I wasn't sure Marta's friend even found pigs cute or had any relationship to the animal whatsoever but nonetheless it has been made with love. So when she opened the gift and saw the pig she smiled and exclaimed: "It's Wilbur!" As it happens her mum has been reading Charlotte's Web to her and she's very fond of the pig Wilbur! So here is very a happy ending to my knitted toy that had me smiling big.
I used the pattern on the book Knitted Animals by Anne-Dorthe Grigaff and already got requests for another pig, a duck, a rabbit and dog from another little girl who also loved the pig!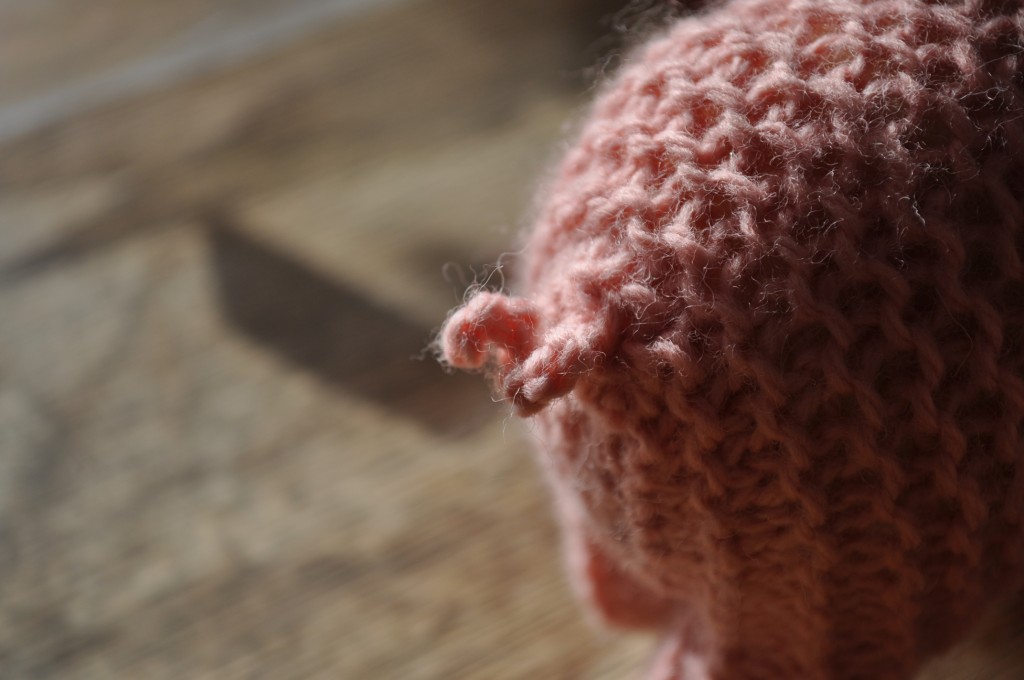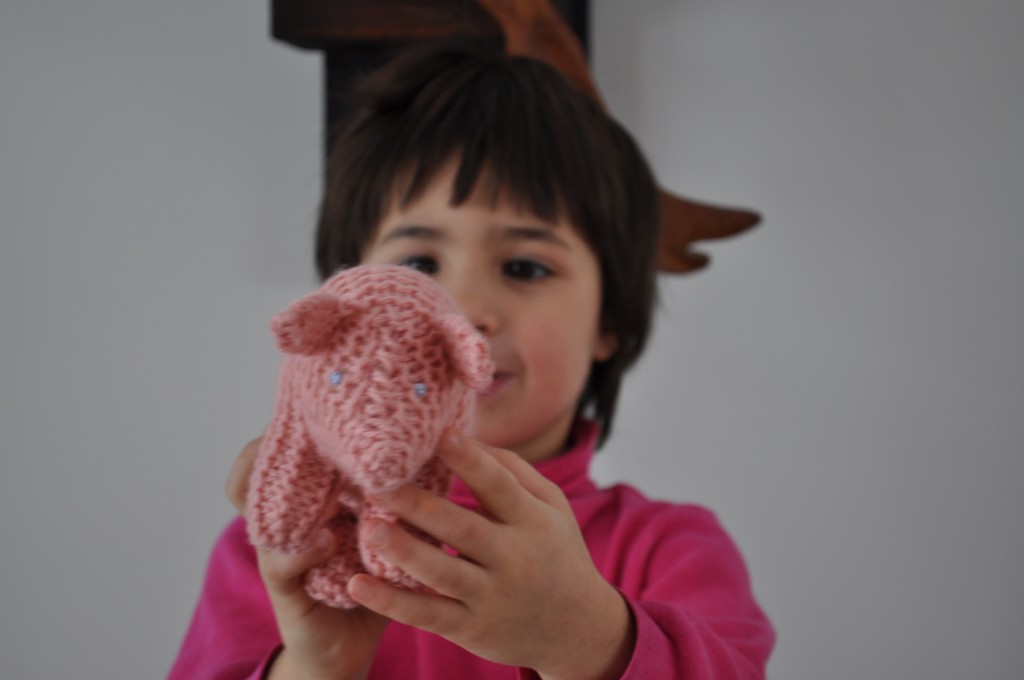 Eu nao tenho feito muito trico ultimanente, na verdade nao tenho tricotado absolutamente nada. Um dia, de noite me deu uma vontade louca de fazer trico que eu tive que achar um projeto imediatamente. Como desculpa tinha o aniversario da amiguinha da Marta e que apesar de eu ja ter comprado um presente para ela, tambem e legal dar uma coisinha feita a mao. Eu achei que um bichinho de trico seria perfeito pois e rapido e divertido de fazer e eu tinha fio sobrando do colete rosa que eu fiz para a Marta no outono que era perfeito para um porquinho.  No entanto foram as circunstancias que deram forma a esse presente, e eu nem sabia se a menina gostava ou nao de porquinhos ou tinha qualquer relacao com esse bichinho. Mas quando ela abriu o presente e viu o porquinho ela exclamou:"E o Wilbur!" pois sua mae estava lendo para ela a historia "A teia de Charlotte" e ela adora o porquinho Wilbur. Um final muito feliz para o bichinho de trico. Fiquei feliz!
Eu usei a receita do livro Knitted Animals de Anne-Dorthe Grigaff e ja recebi pedidos para fazer um outro porquinho, um patinho, um coelho e um cahorro de uma outra meninha que tambem adorou o porquinho.