Spring, is that really you?
So all the snow is gone and all the ice has melted.  And just a few days after I wrote the "Hoping for Spring" post guess what we found on the ground? The first snow drops! What a joy. Having spent my first full Winter in Canada (we went to Brazil for a break in the two previous ones) I could really, really appreciate this change of the seasons. I know, it can still get cold again and even snow, but it won't go back to being Winter or not until November/December at least. We haven't yet changed our Nature table but to welcome the new season I made two Spring pixies for Marta and Liliana. Pink, of course as Marta was obsessed with the one I made for the school!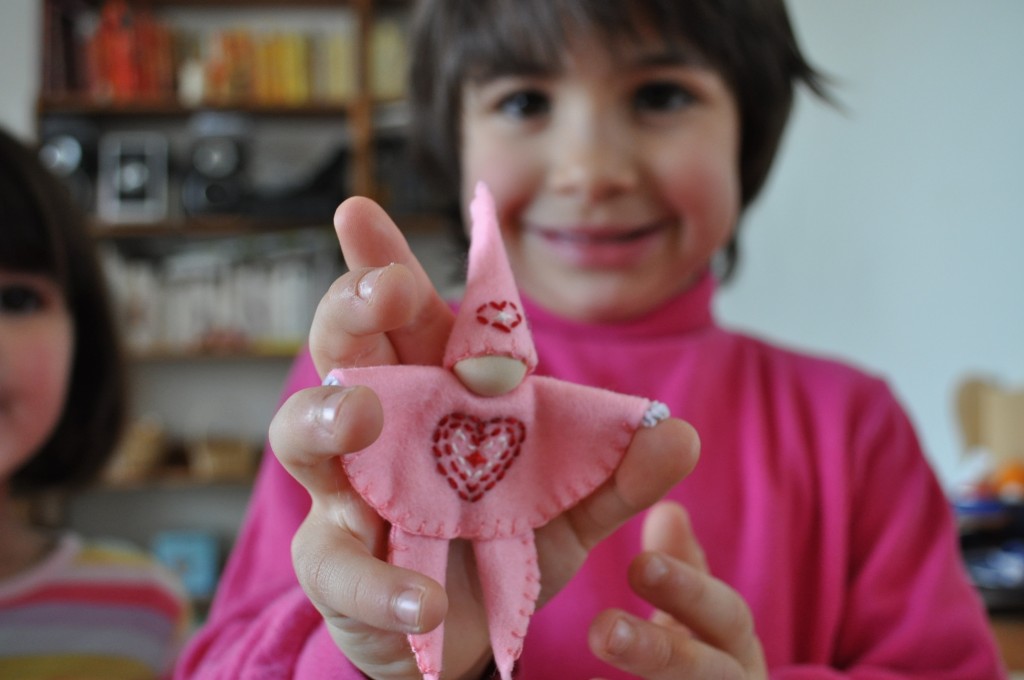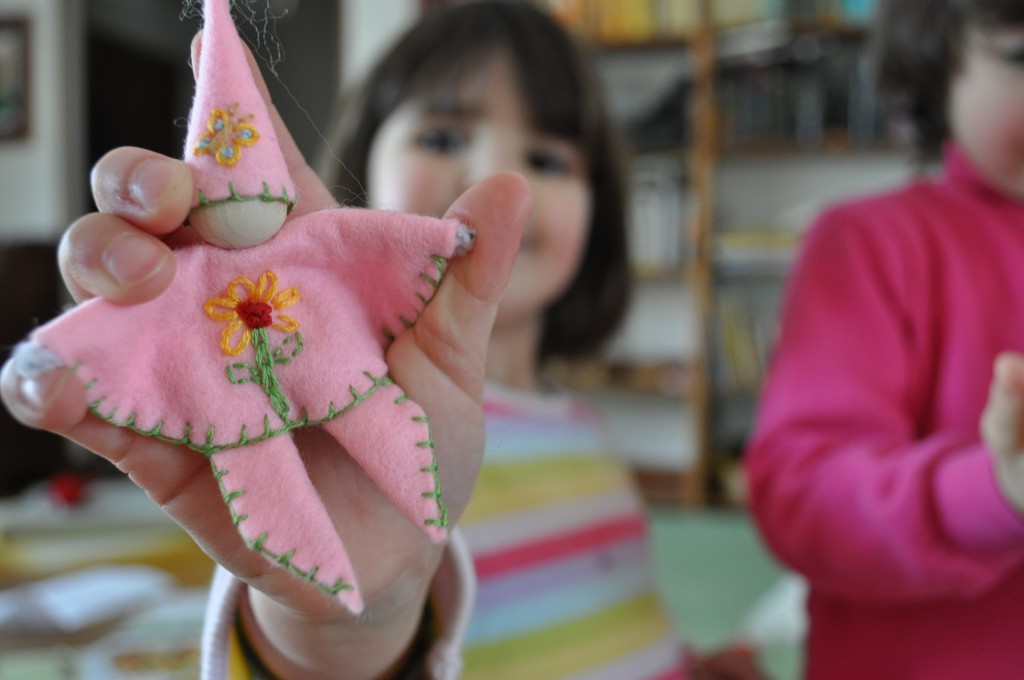 Agora toda a neve se foi e todo o gelo que estava no chão já derreteu. E apenas dois dias depois de escrever o post "Hoping for Spring" adivinha o que achamos no chão? As primeiras "snow drops". Que alegria! Tendo passado o meu primeiro inverno inteiro no Canadá (uma vez que fomos ao Brasil nos dois últimos) eu pude com certeza apreciar a troca de estação. Eu sei que ainda pode esfriar de novo e até nevar, mas não vai voltar a ser inverno, ou pelo menos até novembro/dezembro. A gente ainda não trocou a mesa da natureza, mas para celebrar a  nova estação eu fiz duas fadinhas para a Marta e Liliana. Cor de rosa, é claro pois a Marta ficou obcecada com o que eu fiz para a escola!