Handmade Christmas II – nightgowns
I didn't start those to be Christmas gifts but it took me so long to get them finished that by the time I did I thought they would actually be good presents.  Because Santa brought the girls princess costumes the nightgowns turned out to be princesses' nightgowns, of course.  What else would a princess sleep in?
I used the same pattern I did for the Summer nightgowns I made last year which is Kwik Sew 3423 and the fabric is cotton flannel. Super easy!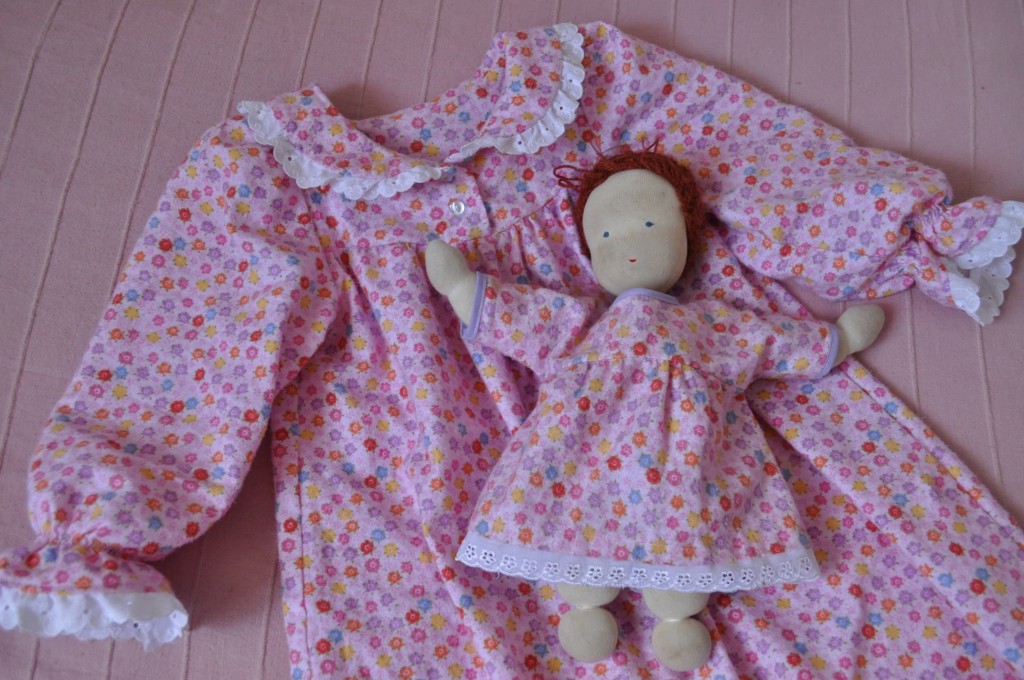 Quando eu comecei a fazer as camisolas não foi com a idéia de dá-las como presente de Natal, mas demorei tanto para acabá-las que foram perfeitas para a ocasião. O papai Noel trouxe para as meninas vestidos e jóias de pricesa, então a camisola virou camisola de pricesa, é claro. O que mais uma princesa usaria para dormir?
Eu usei o mesmo molde das camisolas de verão que fiz ano passado a Kwik Sew 3423. O teciso é flanela de algodão.