Last weekend was indeed one of celebrations. On Saturday we celebrated  Miachaelmas and on Sunday we celebrated the Moon Festival, or the Chinese Mid-Autumn Festival as it is officially known as. We have friends who have recently moved here from China and invited us to join in their celebration of this very important Chinese holiday. We had a traditional meal of dumplings and moon cakes and we also tried our hands at making both. Marta and Liliana loved to make the moon cakes in particular, though Marta was a great helper with the dumplings too. The cakes taste delicious and are made with red bean paste or lotus seed paste and covered with a mix of flour and brown sugar. But I must say I was a in a bit of a shock when I found out that each cake can contain something like 500 calories!
We feel really lucky to be part of such culturally diverse community. No kidding. At the school, when we celebrate Whitsun, all grades gather in a circle and read a poem in as many languages as there are speakers in the community. Last year there were no less than 27 different languages/cultures represented. Isn't that amazing? That is a good reflection of this area of Canada where the immigration vs. native ratio is about 50% (stats from2006) . That makes it for a very rich and interesting environment and also presents great exercise in understanding and tolerance. I feel lucky to be part of this cultural experiment.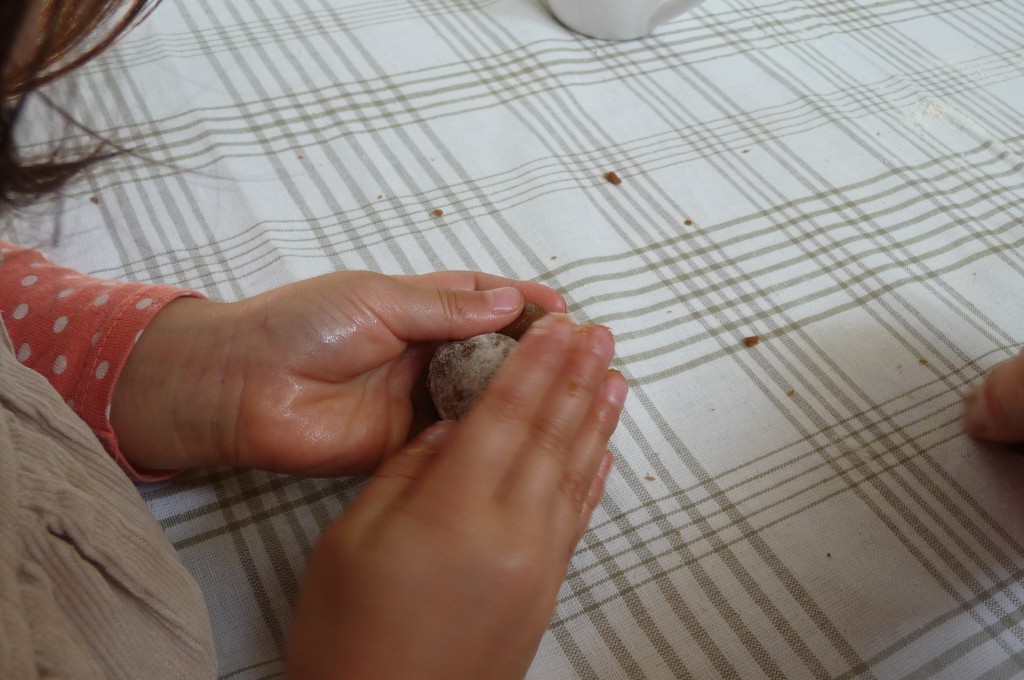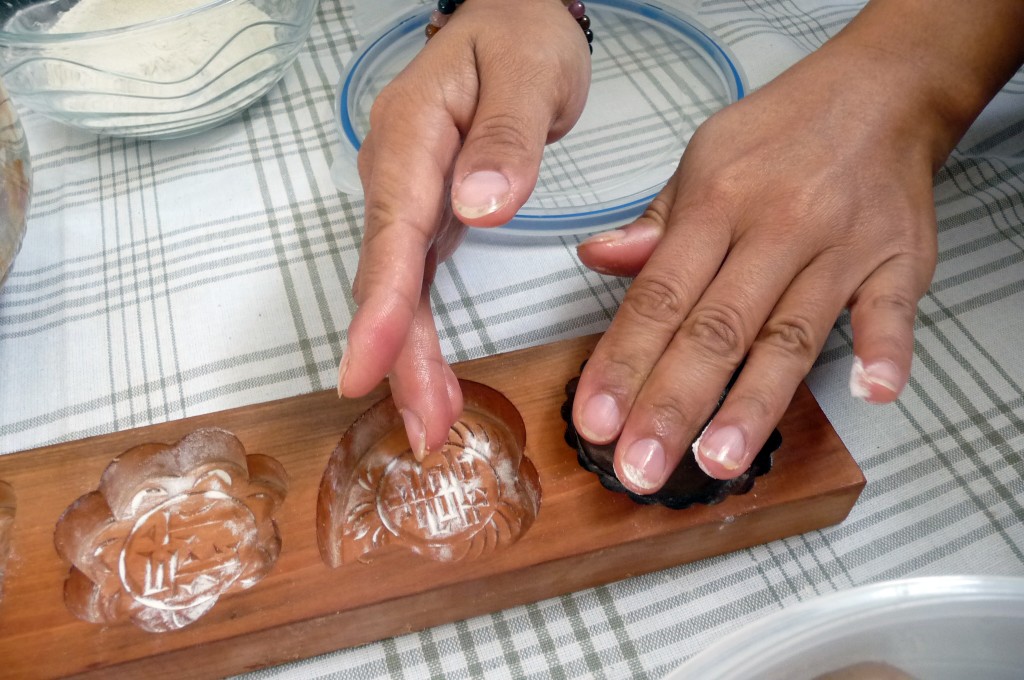 O fim de semana passado foi um fim de semana de celebrações. No Sábado foi o dia de São Miguel Arcanjo e no domingo celebramos o Festival da Lua, ou o Festival do Meio do Outono como é oficialmente chamado na China. Nós ficamos amigos de uma família que mudou-se recentemente da China para cá e nos convidou para celebrar esse importante festival chinês. Fizemos uma refeição tradicional composta de bolinhos da lua e dumplings (tipo um ravioli recheado). Marta e Liliana gostaram de pôr a mão na massa e ajudar a fazer os bolinhos que ficaram deliciosos. O recheio é feito de uma massa de feijão vermelho ou massa de semente da flor de lotus e cobertos com uma massa que é feita de farinha e açúcar mascavo. Foi um choque, mas não uma surpresa, descobrir que cada bolinho tem em média 500 calorias!
Nós nos sentimos muito afortunados de fazer parte de uma comunidade tão diversificada. Sem brincadeira. Na escola, quando celebramos Petencostes, todas as séries se juntam, fomando um enorme círculo e leêm um poema em todas as línguas faladas na comunidade. Ano passado foram nada mais nada menos do que 27 línguas diferentes. Não é incrível? Isso é um reflexo bem fiel dessa parte do Canadá onde a proporção de imigrantes versus nativos é de aproximadamente 50% (estatísticas de 2006). Isso faz daqui um ambiente muito interessante e culturamente muito rico, e também apresenta grandes oportunidades de exercitar a compreensão e tolerância. è um grande experimento cultural do qual ficamos felizes em fazer parte!