Now that we are back and rested from our long trip I can look back at the highlights of our stay in Brazil. One of them was, of course, to be in Rio.  I love Rio. I grew up there and it doesn't matter how long I stay away it lives in me. In the last post you can see some of Rio's natural beauty. I just can't get over the rock formations and the contrast between the mountains and the sea. Its natural beauty is stunning.
When I'm there with the children and visiting family,  it's not so easy to do and to see everything I want. But here are a few places that I was happy to re-visit or get to know for the first time.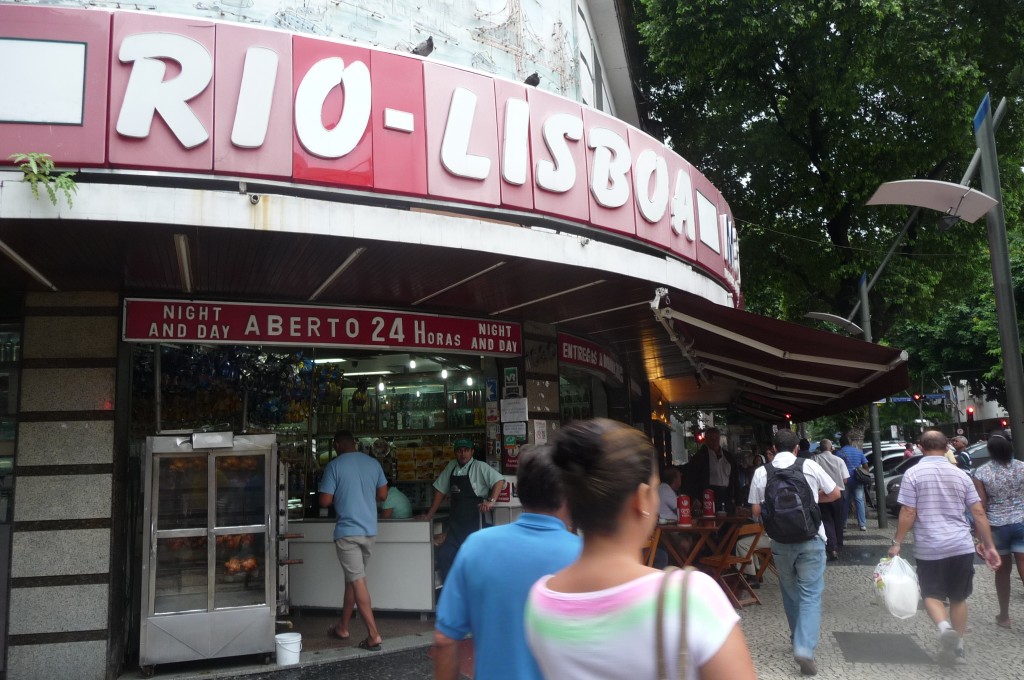 A stroll around Leblon, with a especial break at the Rio-Lisboa bakery just to remind me of the old days when I used to practice Tai Chi at Floresta da Tijuca every weekend and come here for breakfast afterwords.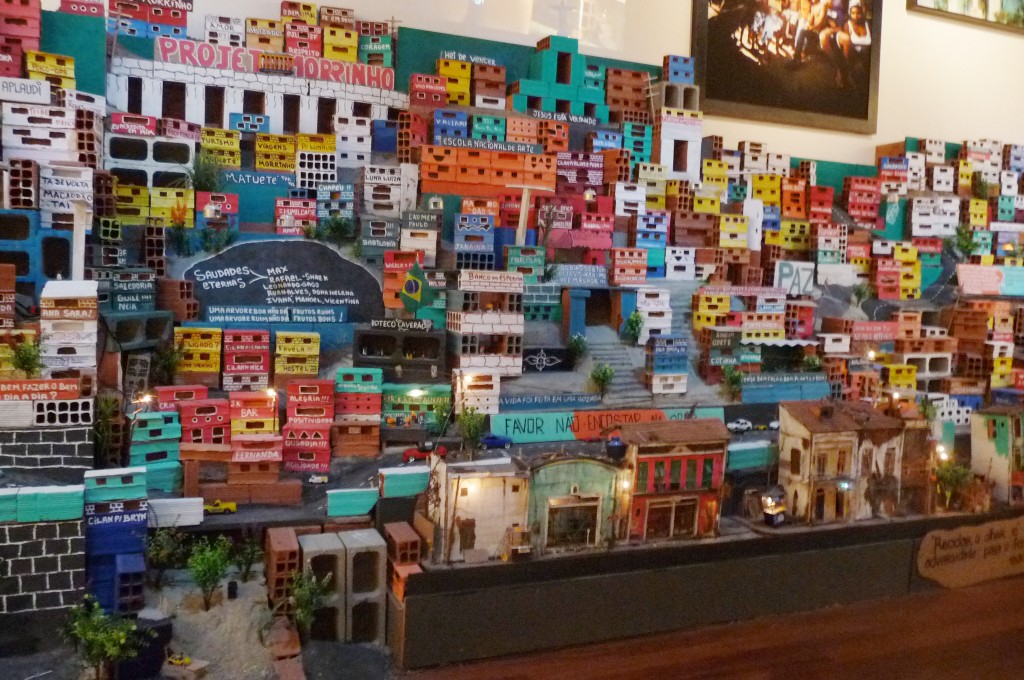 A visit to the brand new MAR -Museu de Arte do Rio, located in the port zone in Rio's centre. This is part of a revitalization project around that area of the city.  They have done a great job in combining new and old architecture, not well depicted in my picture, sadly. At this time the mueum is hosting four very interesting exhibitions. One about the city if Rio over 400 years focusing on works of art that have come to symbolize the landscape, the second one is a collection of art from eight important art movements throughout history, the third one is about how the art movements influenced Brazilian art and the forth is about urban, social and cultural transformation with cities as the stage or stimulus for the art.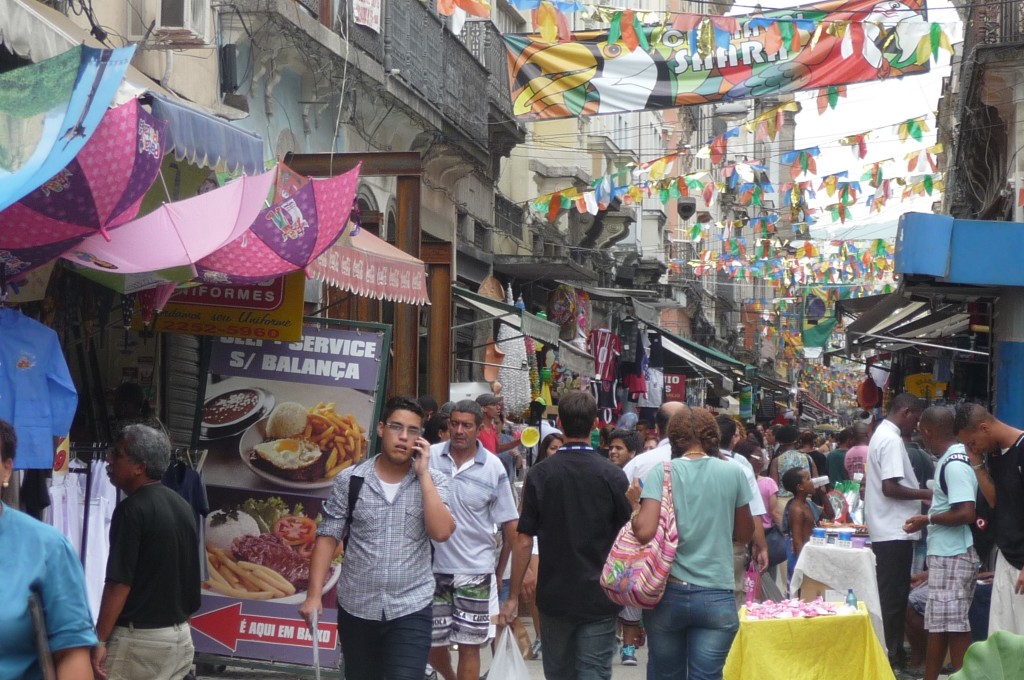 Once in the centre of Rio I had to pay a visit to this area called the Saara. It's a section of downtown where you can find anything you may think of. They are narrow roads, packed with old buildings, people and stuff.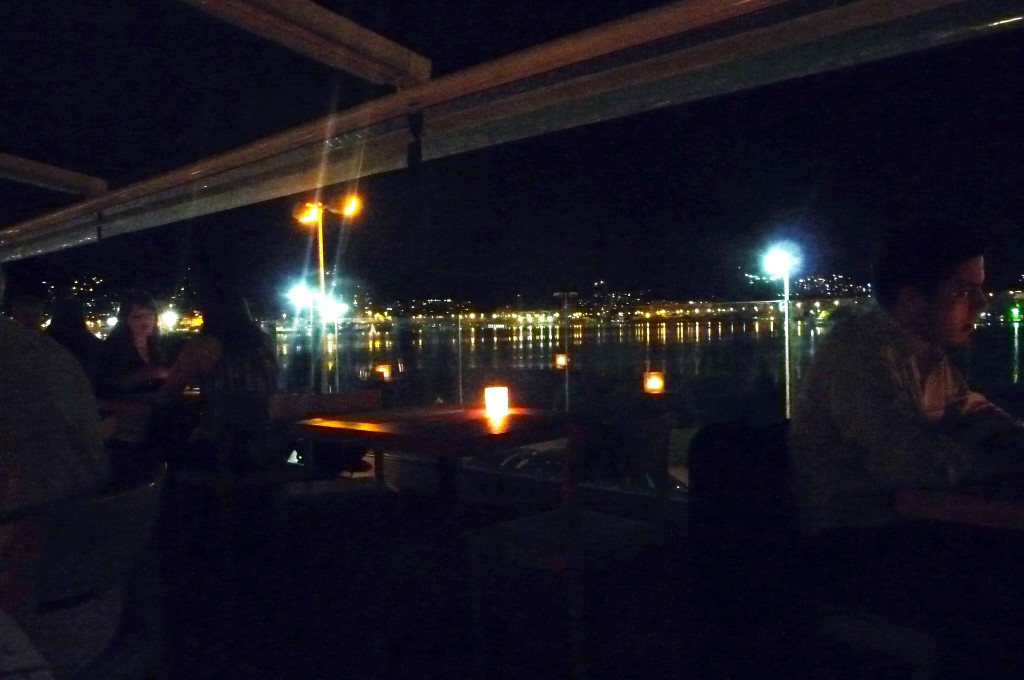 A dear friend took me out to this beautiful new restaurant and cinema complex that used to be a rowing club and stadium.  It looks over a lagoon, the Lagoa Rodrigo de Freitas. Again, the picture doesn't make it justice, but the view from the balcony where we ate is breathtaking!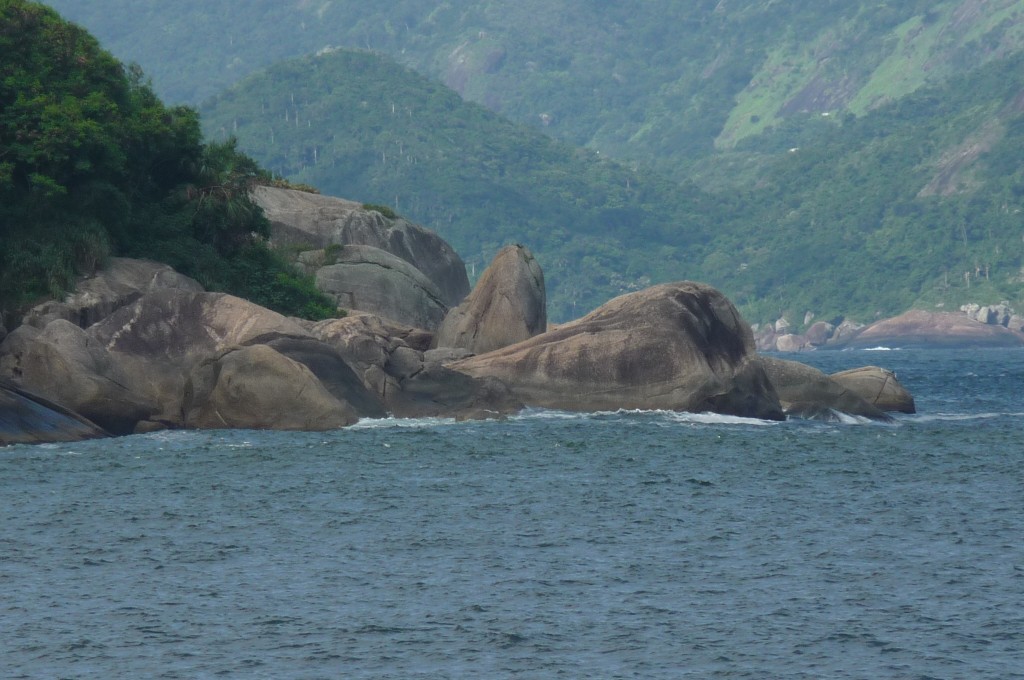 The last place I was happy to re-visit was Praia Vermelha, home to the majestic Sugar Loaf. We didn't go up on the cable cars this time, but just enjoyed the view from the ground before joining my father to celebrate his 70th birthday!
================= *****==================
Agora que já estamos de volta em casa e descansados da longa viagem fica mais fácil olhar para trás e ver quais foram os pontos altos da viagem. Um deles foi, claro, estar no Rio. Eu amo o Rio.  Nascida e criada lá, não importa quanto tempo eu passe longe. O Rio vive em mim. No post passado você pode ver algumas das belezas naturais do Rio. Não me canso das formações rochosas e do contraste entre o mar e as montanhas. Sua beleza natural é magnífica.
Quando estou lá com as crianças e visitando a família, nem sempre é fácil ir a todos os lugares que tenho vontade. Mas aqui estão alguns que fiquei muito feliz de poder conhecer ou rever.
Um passeio pelo Leblon, com uma parada especial na Rio-Lisboa, para relembrar os velhos tempos quando eu fazia Tai Chi todo o fim de semana na Floresta da Tijuca e vinha tomar café da manhã aqui.
Uma visita ao novíssimo MAR – Museu de Arte do Rio, na Praça Mauá, zona portuária do Rio. Ele faze parte do projeto de revitalização do centro do Rio e foi inaugurado dia 2 de março. Fizeram um ótimo trabalho combinando o velho e o novo na arquitetura, pena que minha foto não faz jus a beleza que é. Eles estão com quatro exposições muito bem montadas.
Uma vez no centro, nãp pude deixar de visitar o Saara, onde você acha qualquer coisa! São uma série de ruas estreitas lotadas pr[edios antigos, de gente e de coisas.
Uma amiga me levou para conhecer o Lagoon, um novo complexo de cinemas e restaurantes one antes funcionava o Clube de Remo da Lagoa. A vista da Lagoa Rodrigo de Freitas é de tirar o fôlego de bonita!
O último lugar que fiquei feliz de revisitar foi a Praia Vermelha, onde fica o Pão de Açúcar. Dessa vez nós não subimos mas curtimos a vista do chão antes de encontramos meu pai para comemorar seus 70 anos!