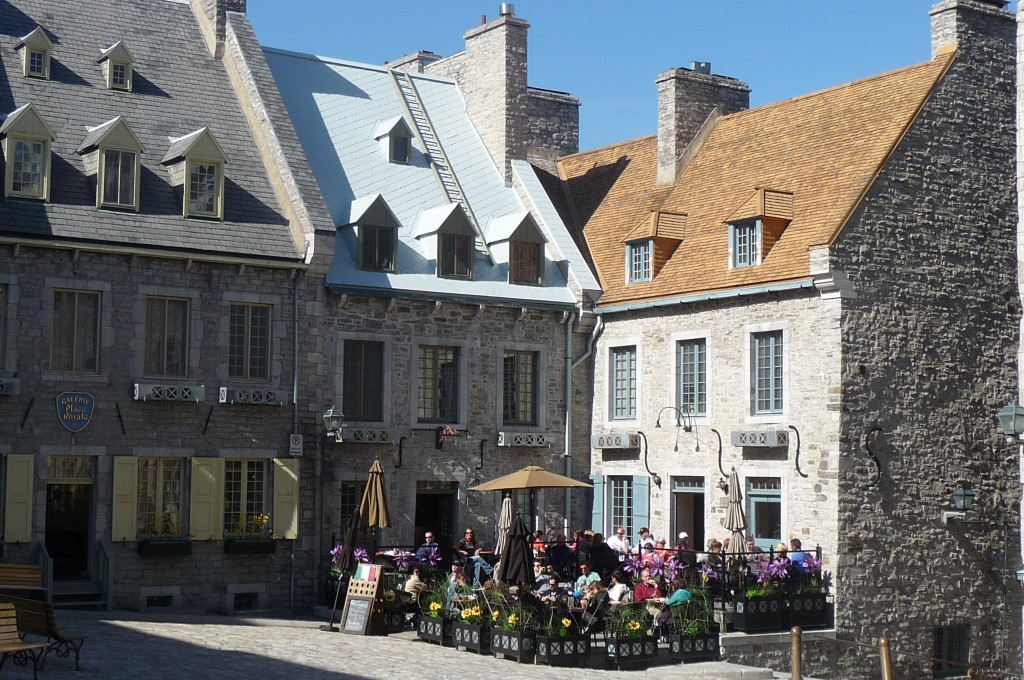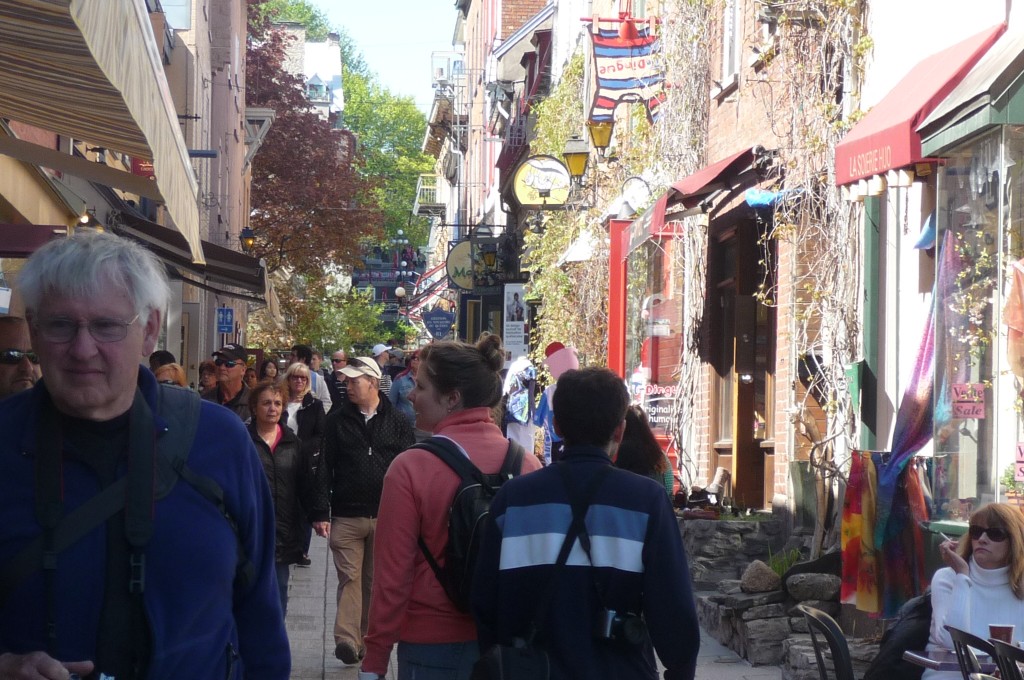 I just came back from a much overdue trip to Quebec city. One of my very dear childhood friends has moved from Brazil to Canada some six years ago, so when we moved over here in 2009 we were delighted that we would live closer. Only it took us four years to manage this encounter!  But it has finally happened and we had an amazing time together.  And there was an extra bonus: another childhood friend joined us for the fun, all the way from Texas, where she now lives.  When you live abroad there's something very precious in meeting with people who know you for more than just a few years. And those girls have known me for no less than 35 years! Oh, My!
I haven't had a chance to see too much of Canada yet, so I was really happy to get to know Quebec city. What a lovely and charming place it is. When in the old part of town you could well feel like you have been transported to Europe. Narrow streets full of inviting cafes and shops were full of life. Quebec city also has an interesting geography (compared with Toronto) with hills and rivers making the landscape even more interesting. And they also do well in the modern architecture. I really enjoyed Quebec and hope to visit again soon!
======================== *****======================
Eu acabei de voltar da viagem a cidade de Quebec. Essa viagem era para ter acontecido muito mais cedo… Uma queridíssima amiga de infância se mudou do brazil para o Canadá há uns seis anos atrás. Quando nós mudamos para cá em 2009 ficamos animadíssimas que iríamos estar mais perto. Só que demoru bem uns quatro anos para o nosso encontro se materializar. Mas aconteceu! E foi fantástico. Como bônus uma outra amiga de infância (que mora no Texas) resolveu se juntar a nós por pura diversão. Quando se mora fora do seu  do país são muito preciosos os encontros com pessoas que te conhecem há mais do que poucos anos. E essas meninas me conhecem há não menos que 35 anos! Caramba!!!
A gente ainda não conhece muito do Canadá, então foi ainda mais legal ter tido a oportunidade de conhecer a cidade de Quebec. E que cidade charmosa que ela é. Na parte antiga da cidade você pode jurar que está em alguma parte da Europa. Ruas estreitas cheias de vida e  com cafés e lojas convidativas de todos os lados. A cidade de Quebec também tem uma geografia interessante (comparando com Toronto), com morros e rios fazendo a paisagem ainda mais interessante. Eu amei a cidade e espero visitar de novo muito em breve!