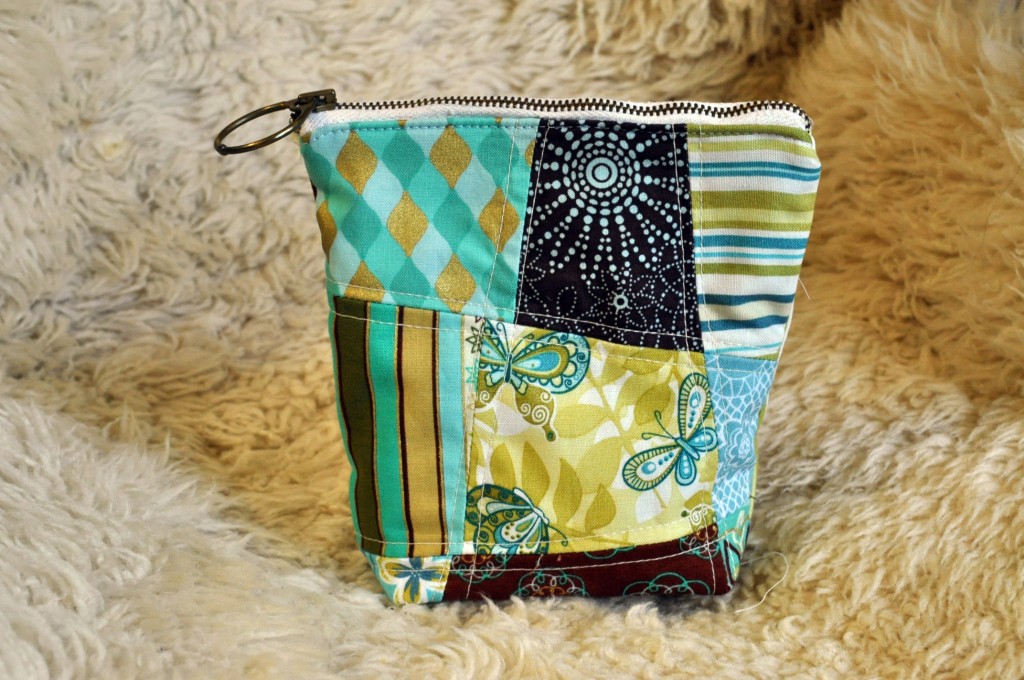 Last week was the end of the school year. Last week also marked the end of a very busy four-week period for me. I'm hoping I can now slow down and get into the relaxed rhythm of the Summer and watch our garden grow. We don't have big plans and will stay around for most of the holidays.  There are a few projects I want to work on but there is no time pressure.
End of the school year also means gifts for the teachers. This year I made small zippered pouches and  in each pouch  I placed a bar of handmade soap that we made last Summer. Quick,  easy & green. Perfect! I really make a point of re-using/recycling materials as much as I can whenever I can (and is appropriate). For the pouches I used leftovers from the quilt top I made for my friend in Quebec and lined it with leftover fabric from the hats I made last year. The zippers I inherited from my mother in law when she gave away her sewing notions. I re-used the gift bags and even the cards.
==================== *****=======================
Semana passada foi o fim do ano letivo. Semana passada também marcou o fim de quatro semanas super agitadas para mim. Eu agora espero poder desacelerar, entrar no ritmo relaxado do verão e ver as plantas crescerem no nosso jardim. Nós não temos muitos planos para as férias e ficaremos por aqui mesmo a maior parte do tempo. Tem alguns projetos que quero começar, mas sem nenhuma pressão.
O fim da escola também significa presente para as professoras. Esse ano eu fiz duas bolsinhas e coloquei dentro de cada uma barra do sabonete artesanal que fizemos no verão passado. Rápido,  fácil e verde. Perfeito! Sempre que eu posso (e que o projeto permita) eu reciclo/reutilizo material. Para as bolsonhas eu usei sobras do quilt que fiz para minha amiga em Quebec e sobras do tecido que usei para fazer os chapéus das meninas no ano passado. Os zípers eu ganhei da minha sogra quando ela se desfez do seu material de costura. As embalagens do presente assim como os cartões também foram reutilizados.