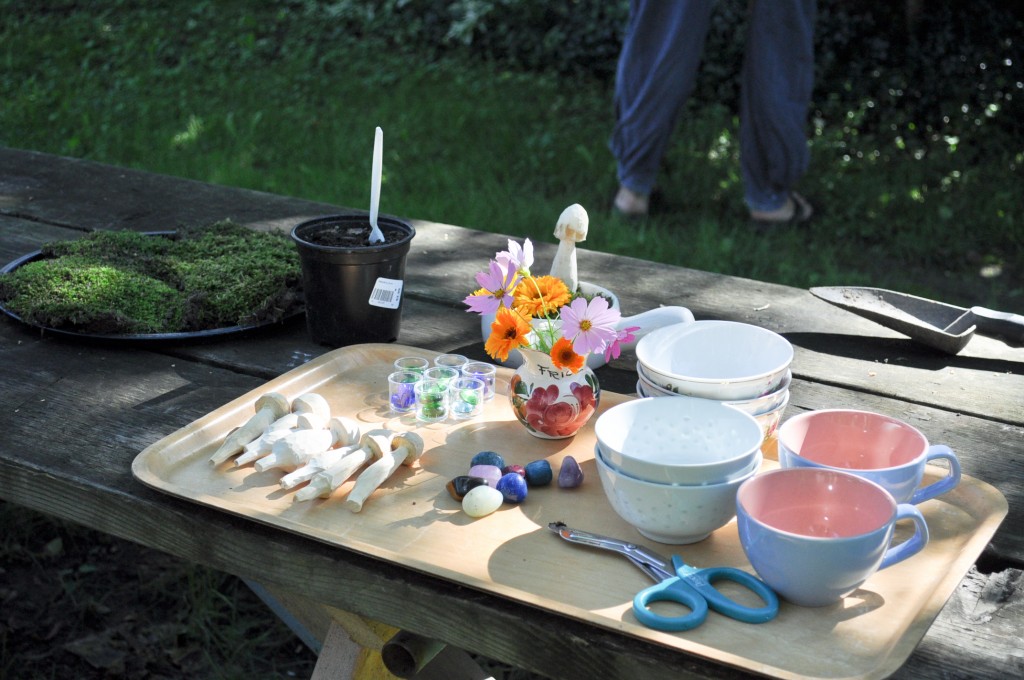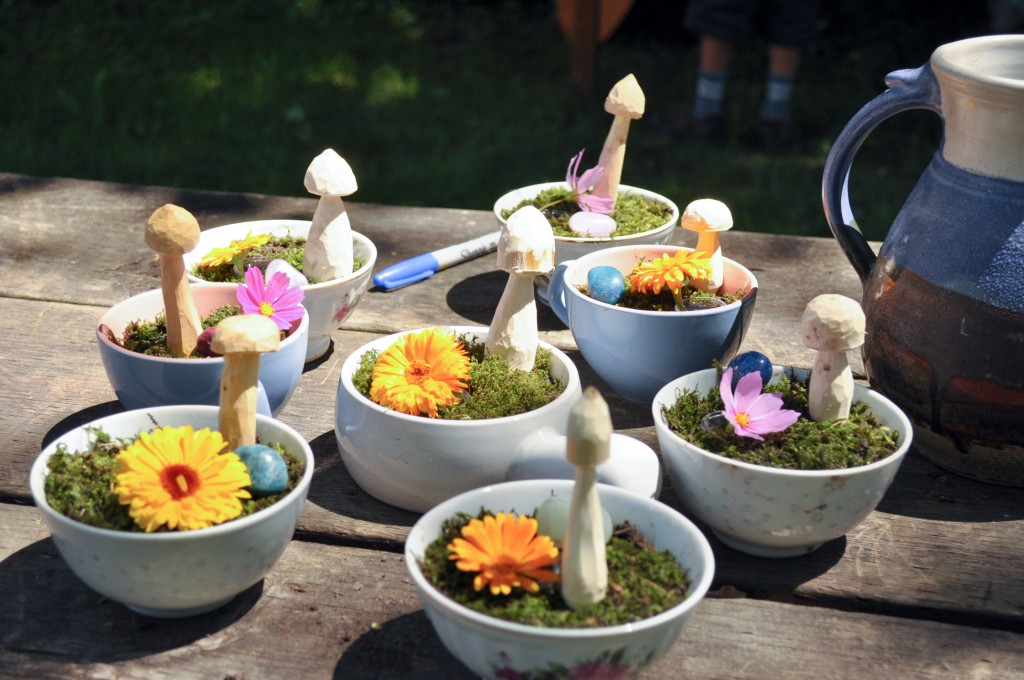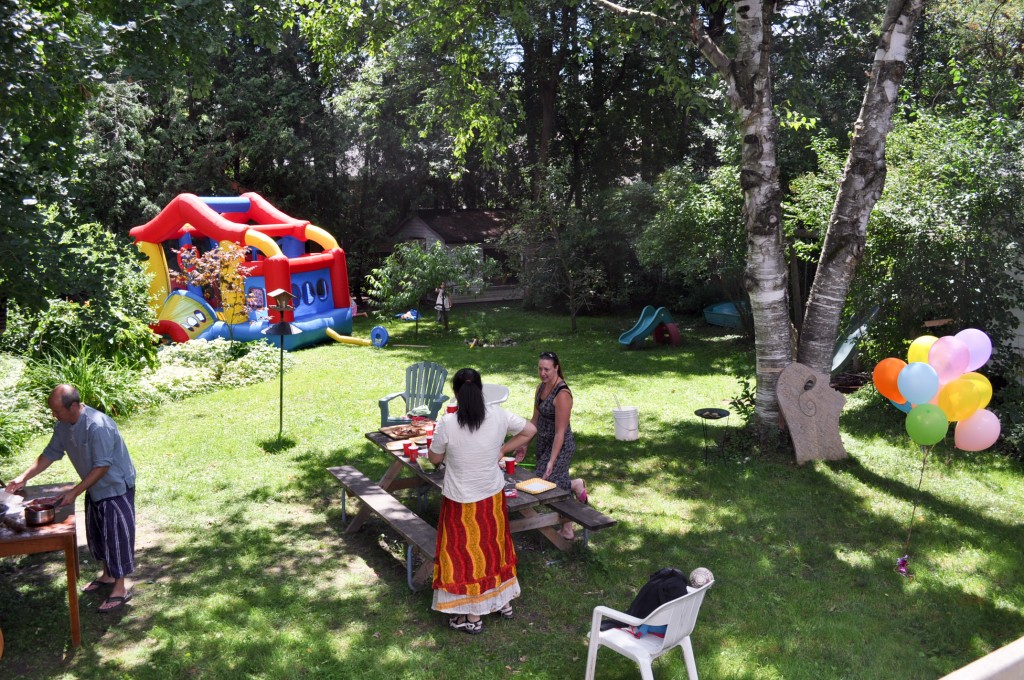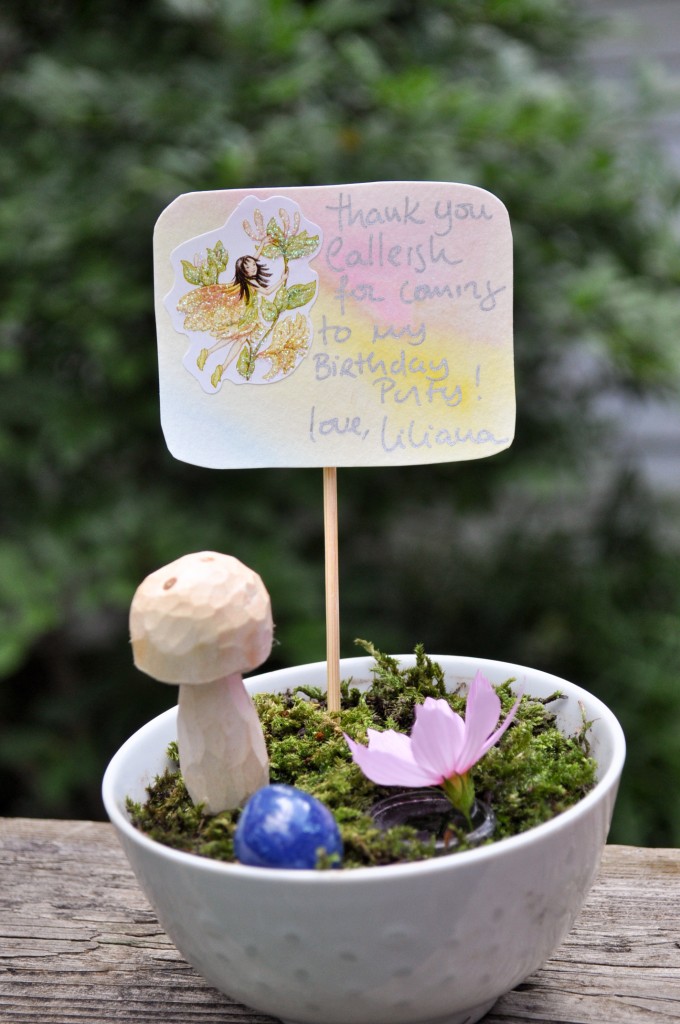 Our baby has turned five!!! On Sunday we celebrated Lili's birthday with the five friends she chose to invite for her party. This was actually the first time Lili had her friends over on her birthday. We're usually away this time of the year, and though we've always celebrated her birthday, it has been with whoever is around. We made pizza with the children, giant soap bubbles and even a bouncy castle came out (don't ask!!!).  As per her request I made lemon cake, which was greatly appreciated by the children and adults alike. And for the children to take home we made mini fairy gardens with them. Lili was so very happy with her birthday party. She was quite tired by the end of the day but she was still radiant and feeling very especial. We love you Lili!!!!
=======================*****======================
A nossa caçula fez cinco aninhos! No domingo nós celebramos o seu aniverario com os cinco amiguinhos que ela escolheu conivdar para a festa. Aliás, essa foi a primeira vez que a Lili tem uma festa de aniversario com seus próprios amigos. Geralmente estamos viajando nessa época do ano, e apesar de sempre termos celebrado seu aniversário, era com quem estava por perto. Na sua festinha fizemos oizza com as crianças, bolhas de sabão gigantes e até um pula-pula apareceu para alegrar a festa (nem pergunte sober isso!). Atendendo a pedidos da aniversariante eu fiz um bolo de limão que foi apreciado tanto pelas crianças como que pelos adultos. E como lembrança da festa as criaças fizeram mini-jardins de fada para levar para a casa. Lili ficou muito feliz com a sua festinha. Ela estava exausta no final do dia, mas também radiante e se sentindo muito especial. Agente te ama Lili!!!