Marta and Liliana are very lucky to have two very talented grandmothers. When vovó Celina visited us earlier in September she brought some beautiful toys she'd made herself. This time it was Grandma Perky who treated us with some gorgeous hand-knits. Marta and Lili got a cute, toasty warm pair of slippers each. I got the most amazing Icelandic sweater accompanied by a matching hat.  Perky is now finishing a pair of slippers for Warren, but it doesn't stop there. I can't  believe that after all that work on the beautiful sweater she's also making me a pair of slippers.
Thank you very much Perky, we are all enjoying your gifts. In fact, Marta won't go to sleep if her slippers are not with her in bed!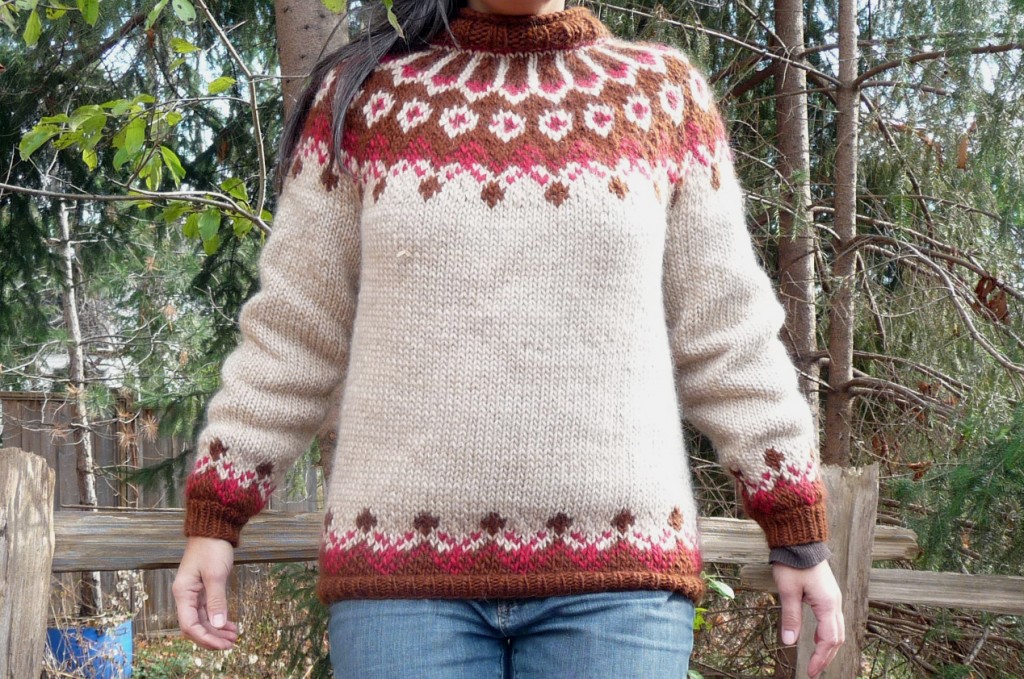 Marta and Liliana têm muita sorte de terem duas avós muito talentosas. Quando a vovó Celina nos visitou em setembro ela trouxe vários brinquedos feitos por ela. Agor foi a vez da avó Perky nos agraciar com lindos artefatos de tricô. Marta e Lili ganharam pantufas lindas e quentinhas cada uma. Eu ganhei um fantástico sweater de estilo islandês acompanhado por um gorro. E agora ela está terminando um par de pantufas para o Warren. Mas não pára por aí. Acredita que depois do trabalhão de tricotar o meu sweater ela também vai fazer pantufas pra mim?
Muito obrigada Perky, nós estamos curtindo muito os seus presentes. A Marta então… não vai para a cma se suas pantufas não estiverem lá com ela!