Our sweet little Marta is 3 today. Happy Birthday sweetheart! We're so proud to be your parents. Thanks for choosing us.
We had a very small birthday celebration for Marta yesterday. A friend came over with her two children and we baked pizza together, opened presents and Marta wore a birthday crown to blow out the candles. We had hours of fun.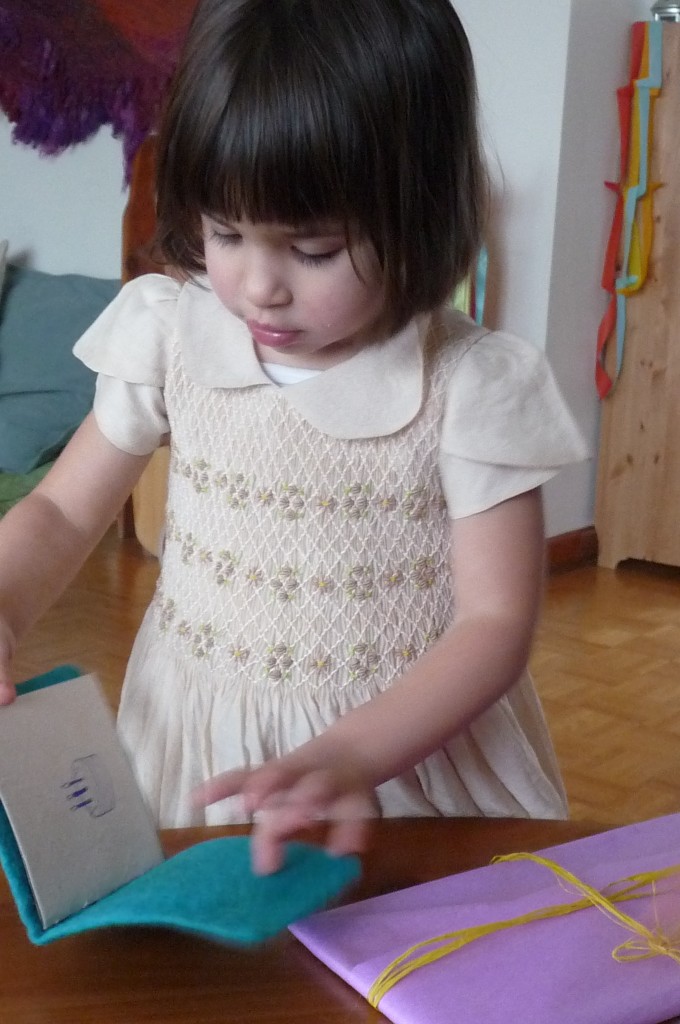 A nossa Martinha completa 3 aninhos hoje. Feliz aniversário Martoca querida. Nós temos muito orgulho de ser seus pais, muito obrigada por nos ter escolhido!
Ontem nós celebramos o aniversário da Marta com uma festinha bem modesta. Uma amiga veio com seus dois filhos  e nós fizemos pizza juntos, abrimos presentes e a Marta vestiu a coroa de aniversariante para soprar o bolo. Foram horas de diversão!