Spring is pushing through
Today we spent the afternoon playing outside and observed the gifts the Spring has brought to our garden so far.  A strong shoot lifted an empty nutshell from the ground. The forsythia is in full bloom. Little purple flowers have opened up and are rejoicing in the sun and wind. The Lily of the Valley are starting to unfurling its leaves and we just can't wait for its delicious scent to greet us. New leaves are opening up on our wild raspberry bushes and making us dream of the Summer harvest already. Hurray for Spring!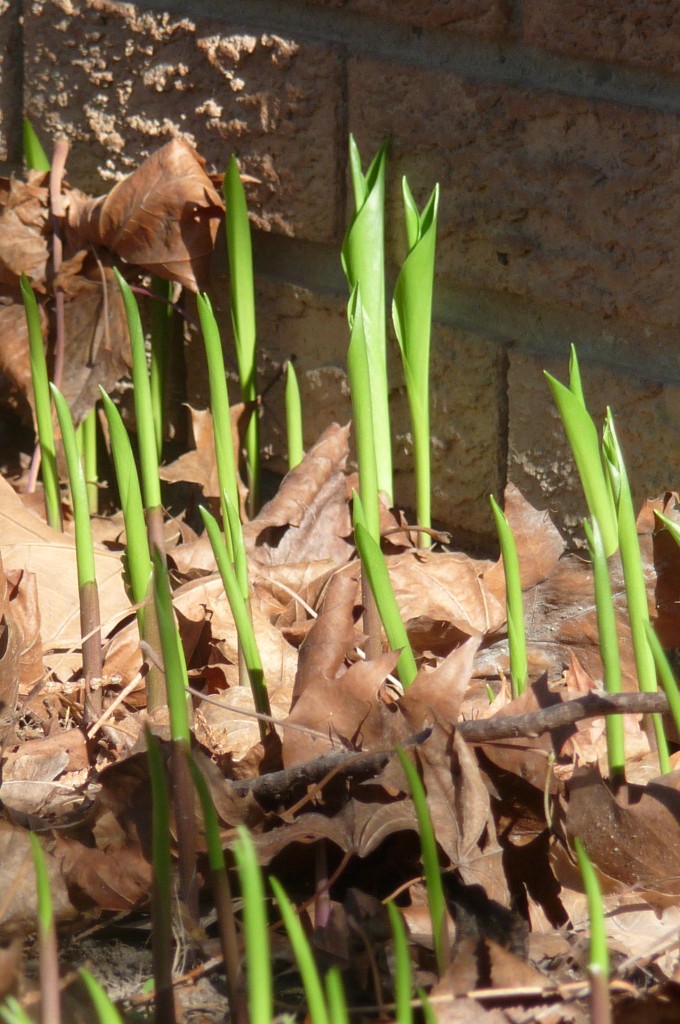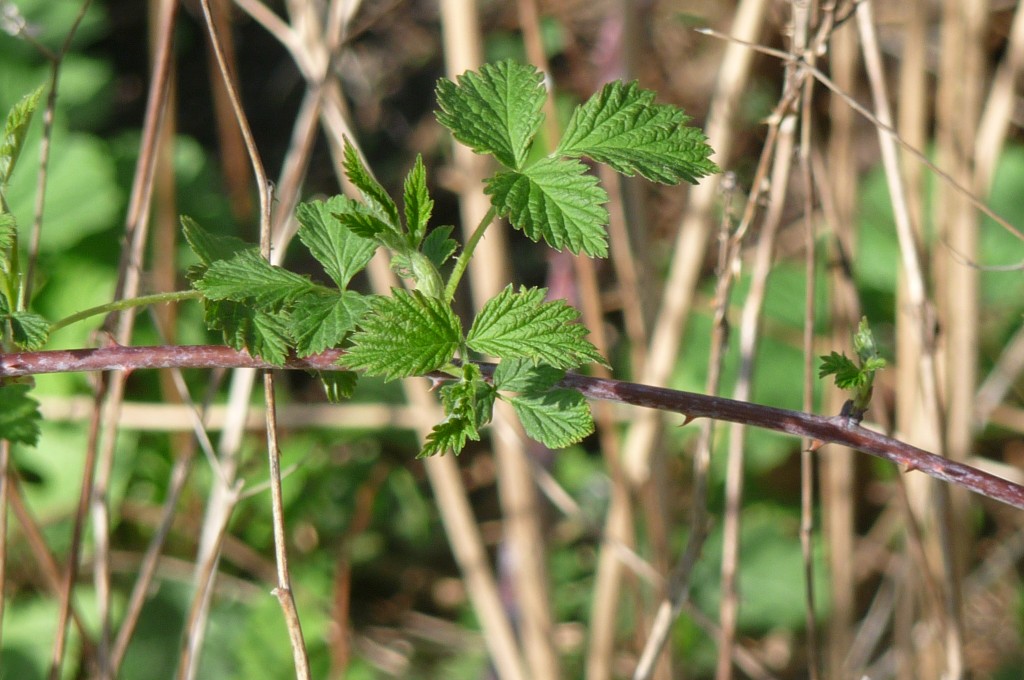 Hoje nós passamos a tarde brincando no jardim e observamos algumas surpresas trazidas pela primavera. Uma casca de nós foi levantada do chão por um broto muito forte. Pequenas flores roxas desabrocharam e estão felizes a brincar no sol e no vento. A árvore amarela está toda florida. O lírio do vale está comeãndo a desenrolar suas folhas e malpodemos esperar plea sua deliciosa essência. Novas folhas estão surgindo nos arbustos de framboesas selvagem en jáfazendo sonhar com a colheita de verão. Viva a Primavera.