The week has gone all too fast. A short week (because of  last Monday's holiday) plus being plain busy meant that not much time was left for updating the blog. I had good intentions though, and I captured a few of the things that we have been up to the past few days.
Marta and Liliana are running a restaurant business and I highly recommend the very original cuisine and excellent table service.
Today was Warren's bread baking workshop and we all enjoyed delicious pizza for lunch and took freshly baked bread home.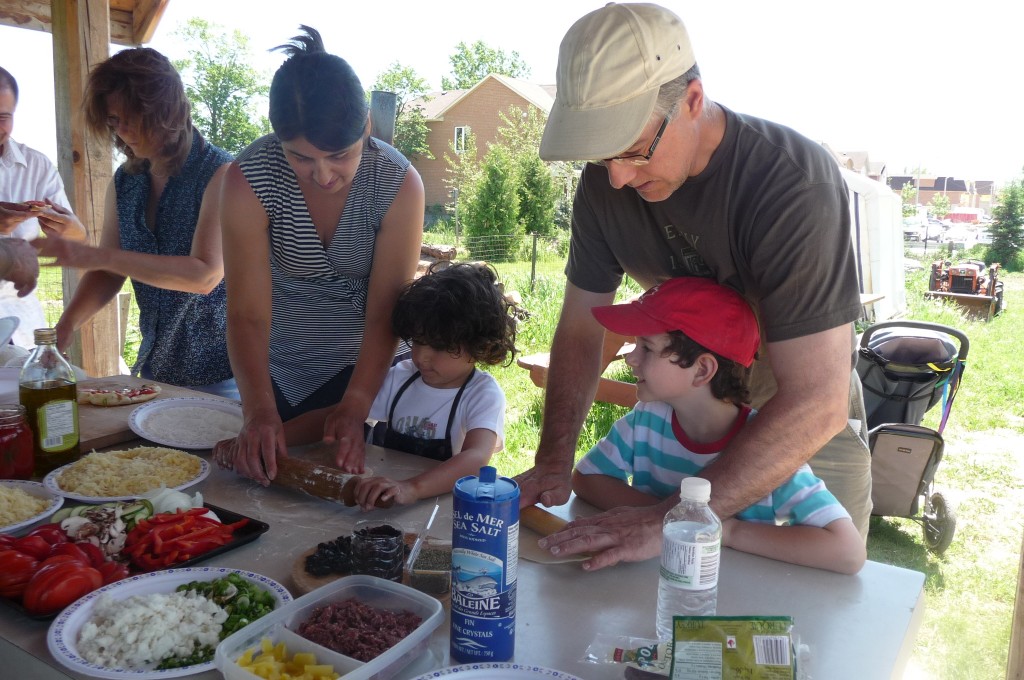 It has been hard to find a good chunk of time to concentrate on sewing Warren's shirt but it did happen yesterday and I finally made some more progress.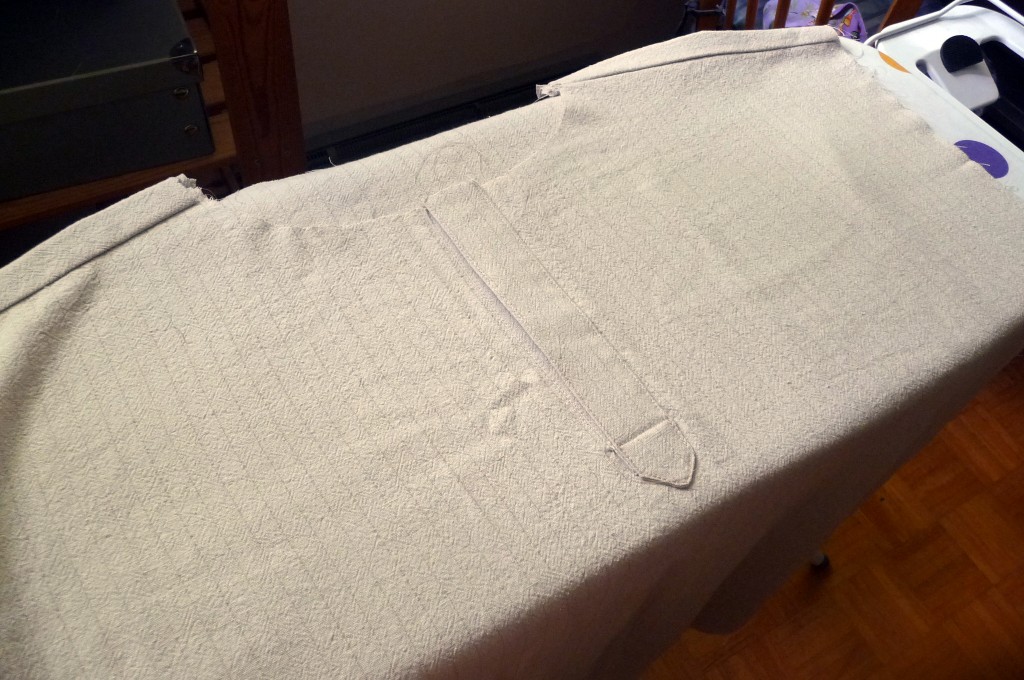 And whenever I can, I have been squeezing in a little crochet and making another covered stone. This one for our home.
I hope your weekend was a good one!
======================= ********** ==========================
Essa semana passou rápido demais. Uma semana curta (por causa do feriado de segunda-feira) mais o monte de coisas para fazer significou que não tive muito tempo de atualizar o blog. No entanto as intenções foram boas e eu capturei algumas das coisas que nos mantiveram ocupados essa semana.
A Marta e a Liliana abriram um restaurante e eu recomendo a cozinha original e o excelente serviço de mesa.
Hoje foi a oficina de pão do Warren e nós participamos da pizza na hora do almoço e também levamos pão fresquinho para casa.
Tem sido difícil achar um tempo significante para me concentrar em costurar a camisa do Warren, mas sábado eu consegui e finalmente fiz mais algum progresso.
E sempre que dá, eu tenho feito um pouquinho de crochê e trabalhado uma nova capa para pedras. Essa para a nossa casa.
Espero que vocês tenham tido um bom fim de semana!