Janet Morton's tree wrapped in lace
Now, how long would that take? Amazing isn't it?
I'm inspired!
More about the artist here and other works of the artist here .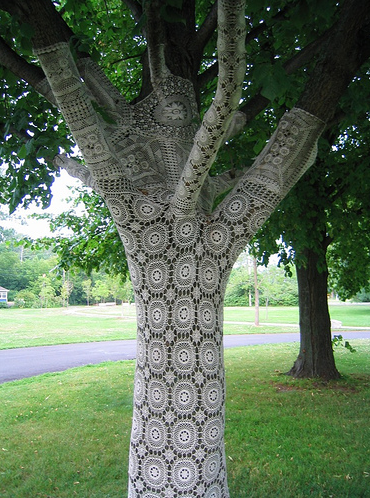 (Janet Morton via inspire me now)
Quanto tempo será que demora para fazer essa capa? Incrível, né?
Estou inspirada!
Mais sobre a artista aqui e outros trabalhos da artista aqui.