Today was pumpkin carving day for us. Marta had a special request that the pumpkins don't look scary but also that one of them be a boy and the other one a girl. Then she made a concession and said the little pumpkin could be like a witch (i.e. scary).  I really didn't want them to look cartoonish as I prefer the traditional ones but I just didn't know how to make the boy and the girl any different from each other. In hindsight, I suppose I could have just told her which one was a boy and which one was a girl… oh well, too late. To top up the fun this was also my mum's first time (and my second!) carving pumpkins as in Brazil Halloween is not a tradition.
Changing subjects completely, I just thought I'd share a couple of pictures from our preferred park this morning and the beautiful Autumn colours.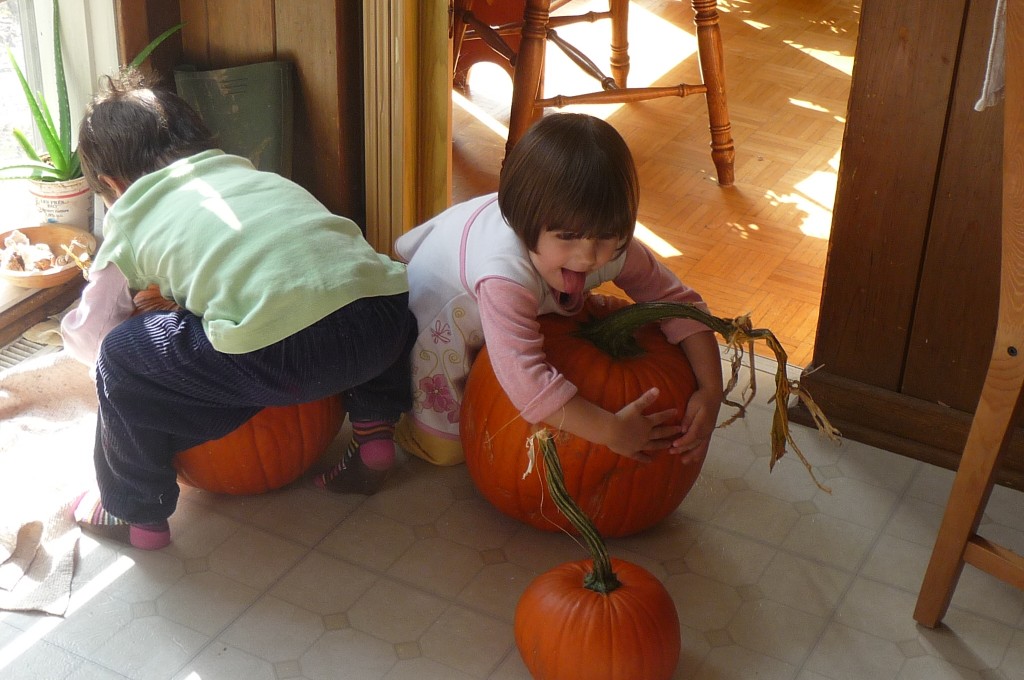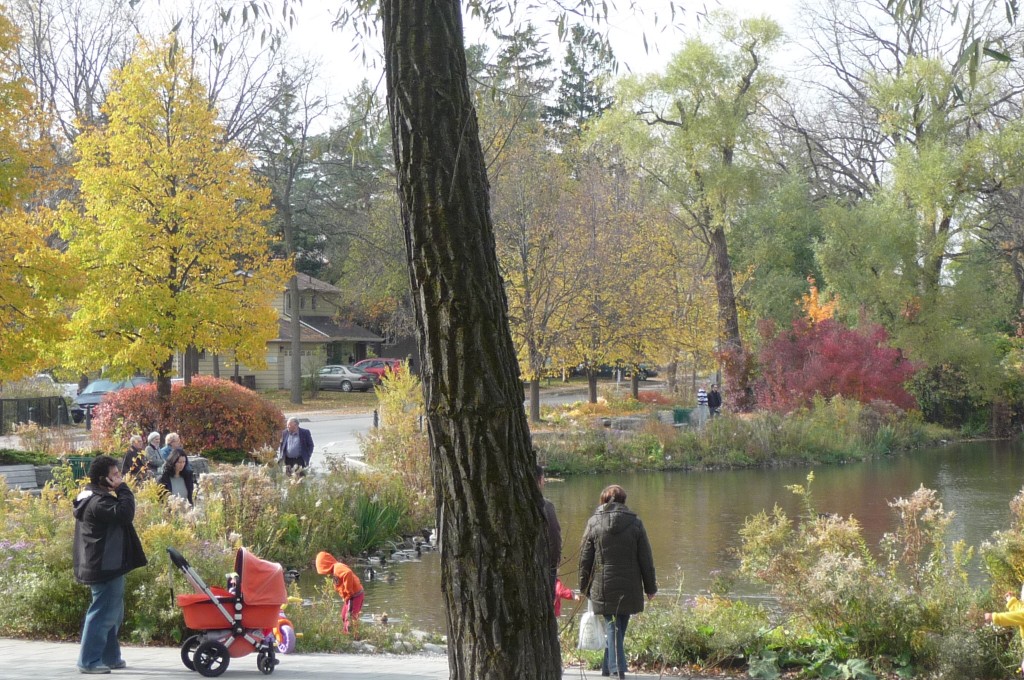 Hoje foi dia de esculpir abóboras. O pedido especial da Marta foi para que as abóboras não tivessem cara feia e que uma fosse um menino e a outra uma menina. Ela então abriu fez uma concessão e disse que a abóra prquena poderia ter cara de bruxa (i.e. feia). Eu não queria ter feito as abóboras com cara de desenho animado, pois prefiro as tradicionais mas eu não sabia como fazer um menino e menina parecerem diferentes entre si. Agora olhando para trás, eu acho que era só dizer para ela qual era o menino e qual era a menina… tarde de mais. Para aumentar ainda mais a diversão essa foi a primeira vez que a minha mãe esculpe uma abóbora (e a minha segunda) uma vez que no Brasil o dia das bruxas não é uma tradição.
Mudando de assunto completamente, eu achei que deveria compartilhar duas fotos do nosso parque predileto hoje de manhã e as lindas cores do outono.