"The first light of Advent is the light of stones,
stones that live in crystals, seashells and bones."
Wow, the days are passing me by! So much so that I even forgot to post the "This moment" picture last Friday. Well, I supposet that's what happens when you do too many things at the same time… I'm glad at least wasn't a child that I forgot somewhere!
So today is the first day of Advent, so much anticipated by Marta! This weekend we took out some Christmas decorations, made an Advent wreath, set Mary, Joseph and the donkey on their journey and prepared the nature table for their arrival. And now we can officially sing Christmas songs!
Wishing you all a lovely season of Light.
P.s. light conditions haven't improved much…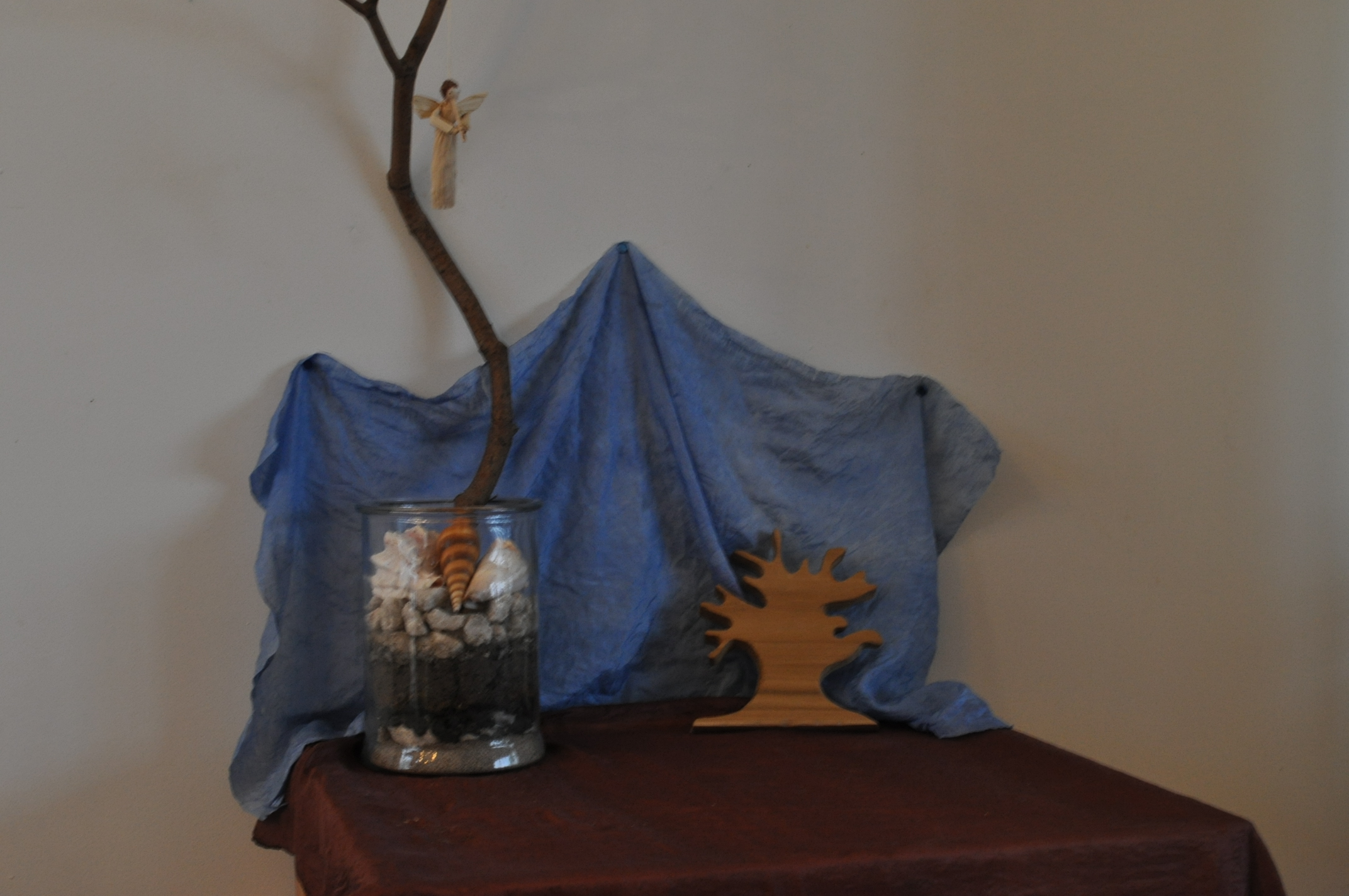 Uau, os dias estão correndo! Tanto que esqueci de postar a foto do "This moment" na sexta-feira. Bom, isso é o que acontece quando se faz  muitas coisas ao mesmo tempo… Pelo menos não foi uma das crianças que eu esqueci em algum lugar!
Hoje é o primeiro dia do Advento, tão antecipado pela Marta. Nesse fim de semana nós começamos a decorar a casa para o Natal, fizemos a coroa do advento, colocamos Maria, José e o burrinho na sua jornada e preparamos a mesa da natureza para sua chegada. E agora podemos oficialmente cantar músicas de Natal!
Desejando a vocês uma linda temporada de luz.