Here are a few origami cubes that also make lovely Christmas tree ornaments. They are very easy to fold and a tad bit tricky to assemble. Each cube is made of six units called sonobe, named after its creator Mitsonobu Sonobe. I did try to find comprehensive online instructions for those of you who'd like to try it out but couldn't find a good one (I know it exists though and will post if I find them). Mine are from a book called Unit Origami by Tomoko Fuse. I still have a week before the Advent fair, so I have a few more models to share with you. Thanks for bearing with me and my excitement for folding paper!
I found the instructions:
Here for folding the basic sonobe unit
Here for how to assemble up to 60 units of sonobes! (this link opens a pdf file)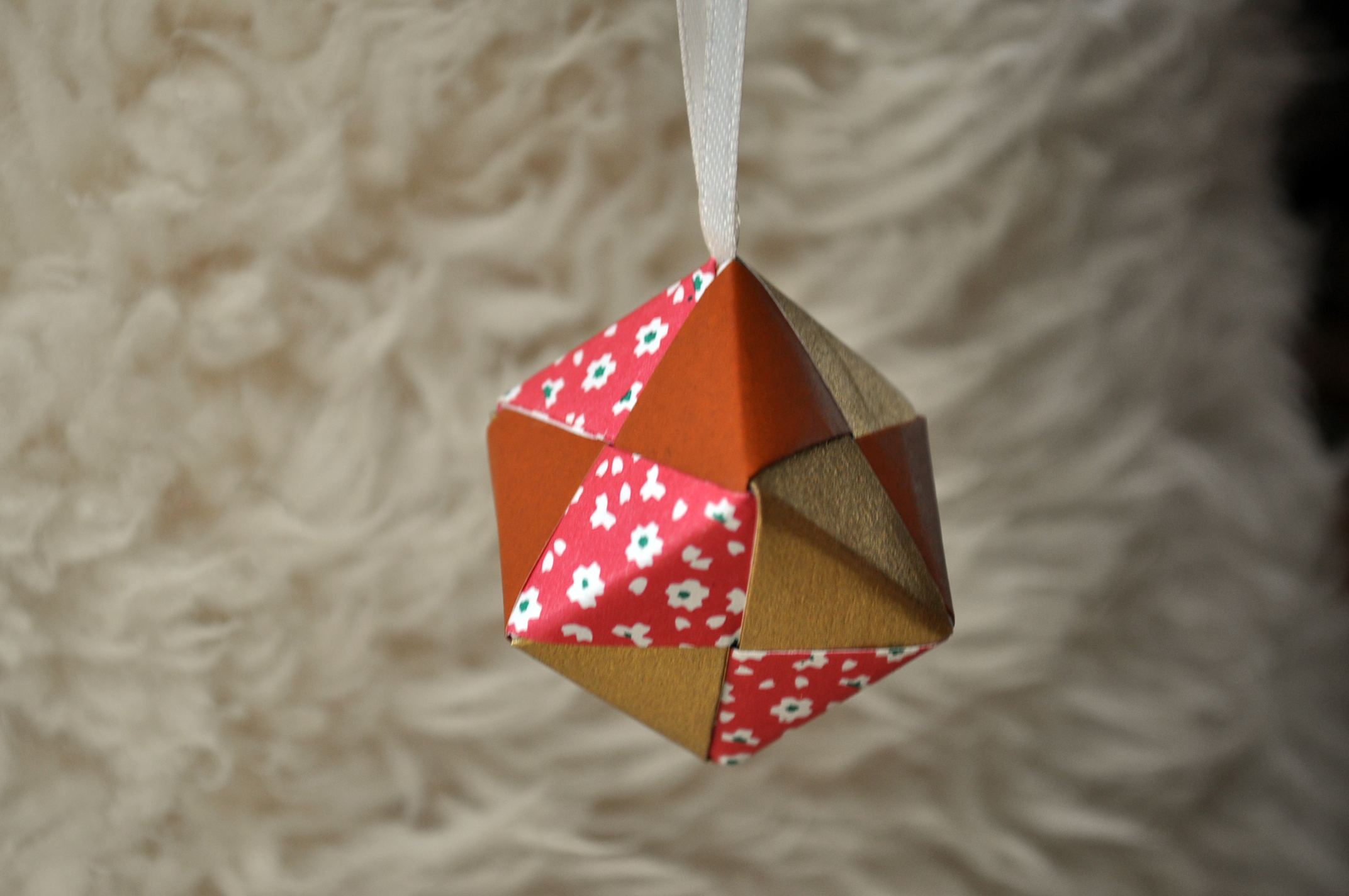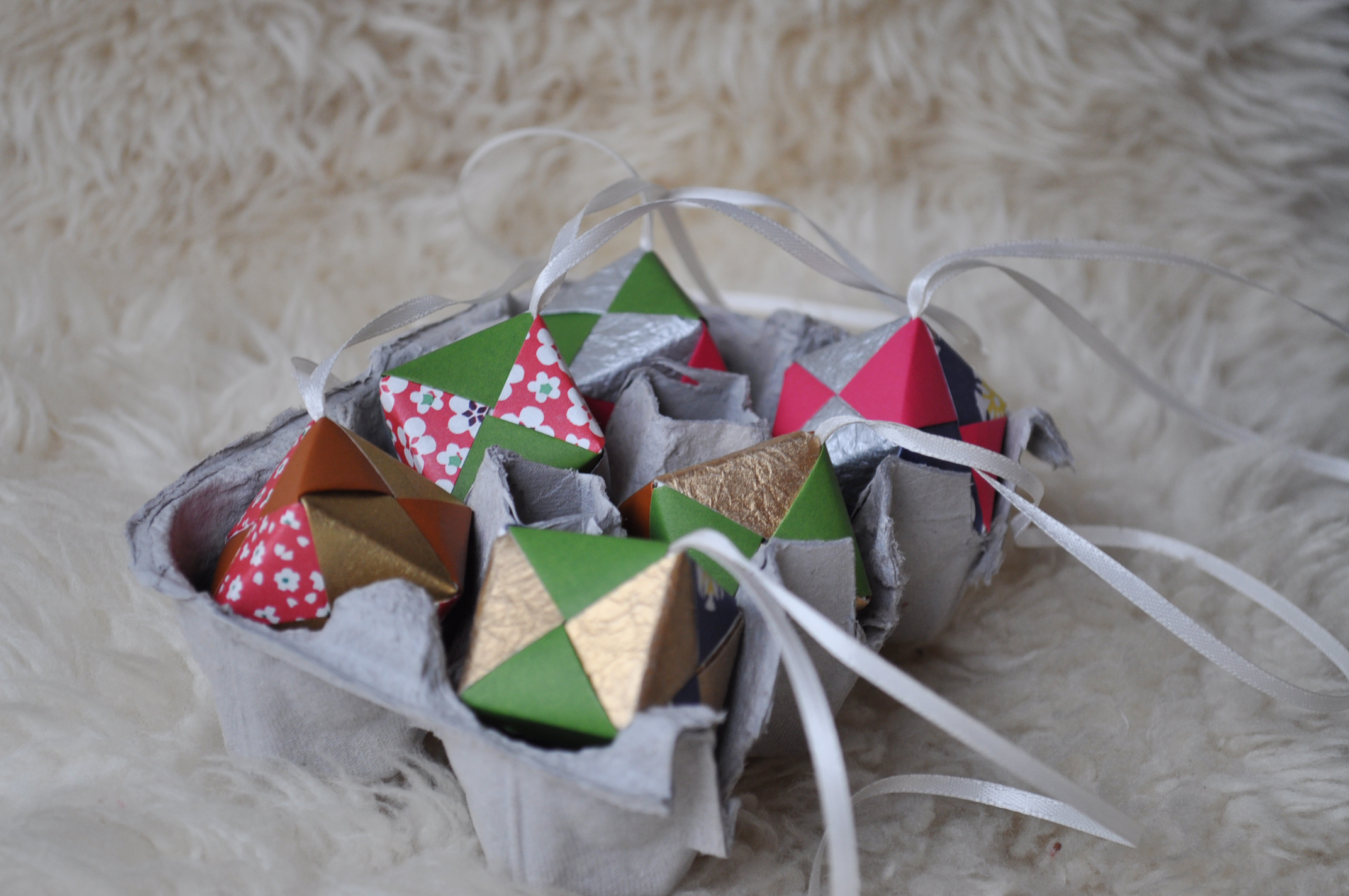 Aqui estão alguns cubos de origami que ficam lindos na árvore de Natal. Eles são bem fáceis de dobrar mas dão um pouco de trabalho na hora de encaixar todos os pedaços. Cada cubo é feito de seis unidades chamadas sonobe, nome de sua criadora Mitsonobu Sonobe. Eu tentei achar boas intruções na internet para aqueles que quiserem tentar mas não achei nenhuma compreensível. Mas eu sei que existe e quando eu achar compartilho com vocês. As minhas instruções são do livro chamado Unit Origami by Tomoko Fuse. Eu ainda tenho mais uma semana antes da feira de Natal e ainda tenho alguns outros modelos para mostrar.
Achei as instruções:
Aqui para instruções de como dobrar a unidade básica
E aqui para instruçoes de como montar até 60 unidades! (Esse link abre um arquivo pdf)