Handmade Christmas III – coin purse
Here's the last of the handmade Christmas pressies, coin purses. I've actually made four of them but only got to photograph the first before I gave them away. They were all variation on the same theme always using scraps of fabric from previous projects. I love the old zippers I got from Warren's mum when she gave me a lot of her sewing materials before moving houses. One of the purses was a gift to her, of course.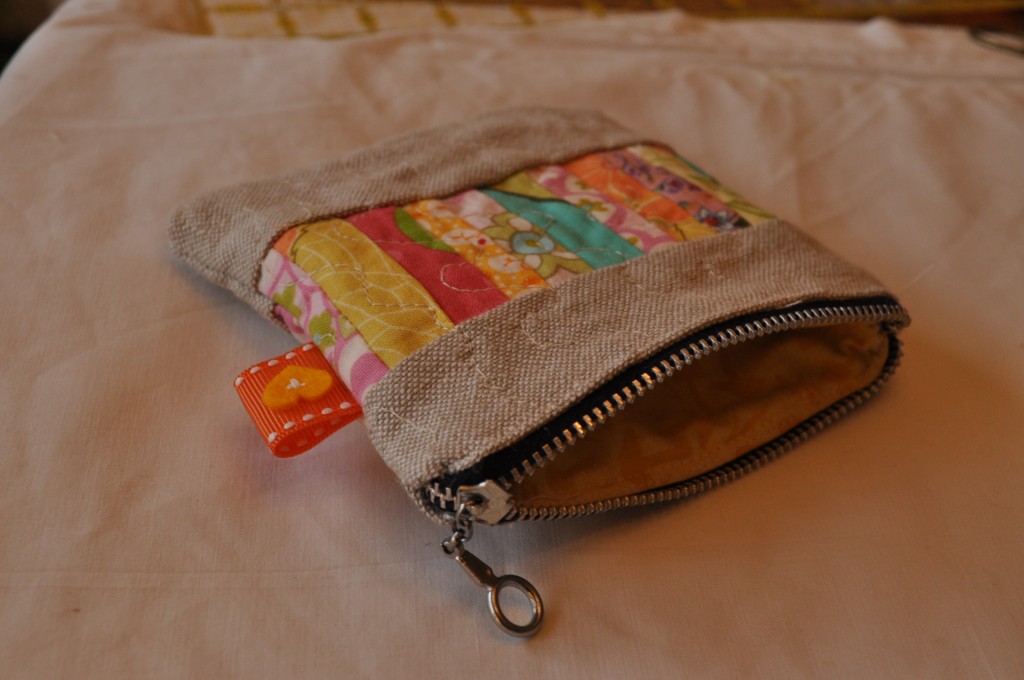 Essas bolsinhas de moedas são os últimos presentes de Natal feitos a mão. Eu fiz quatro delas, mas só consegui fotografar a primeira. Elas são todas variação do mesmo tema, sempre usando restos de tecidos de projetos anteriores. Eu adoro esse zipper antigo que ganhei da mãe do Warren quando ela me deu boa parte do seu material de costura na mudançc de casas. Uma das bolsinhas foi para ela claro!