Last weekend we finally moved to our new house and as far as moving goes ours went quite well. Warren hired a truck and a couple of high school students to help lift the heavy boxes and furniture. A few more friends showed up out of their own initiative to help moving things, and another few showed up with meals for us. I'm so grateful to be part of such a wonderful community. Something that has all the potential for an otherwise  stressful and boring day turns out to be filled with joy and fun when friends are involved.
Ours is a delightful little house right in the heart of a very charming neighborhood. We've been here only a week and although there are quite a few boxes around still it already feels like home. The  only down side is that we're not so near to the school anymore and the girls can't walk there from here. We're trying out a few alternatives to avoid buying a second car.  We're also  enjoying all the surprises blooming on our new backyard as Spring settles in for real. Looks like we're having some fruits! And the children are exploring every little corner and making them their own.
I can't finish this post without saying that I'm very grateful for our old house that hosted us for our first three years in Canada. I'll be sad to see it being torn down to become some more 20 townhouses.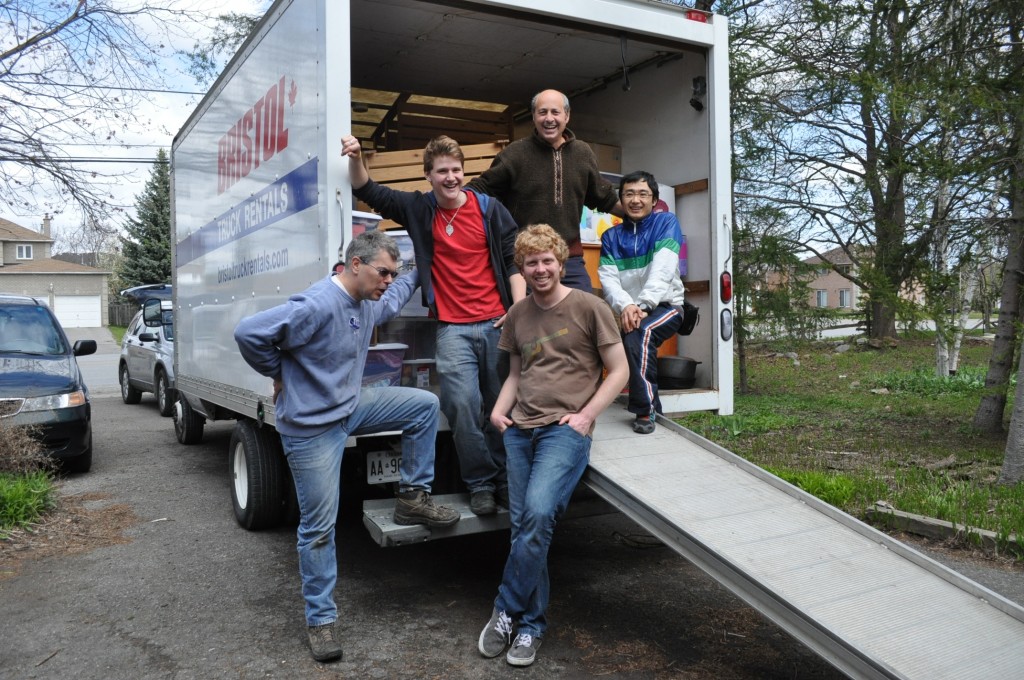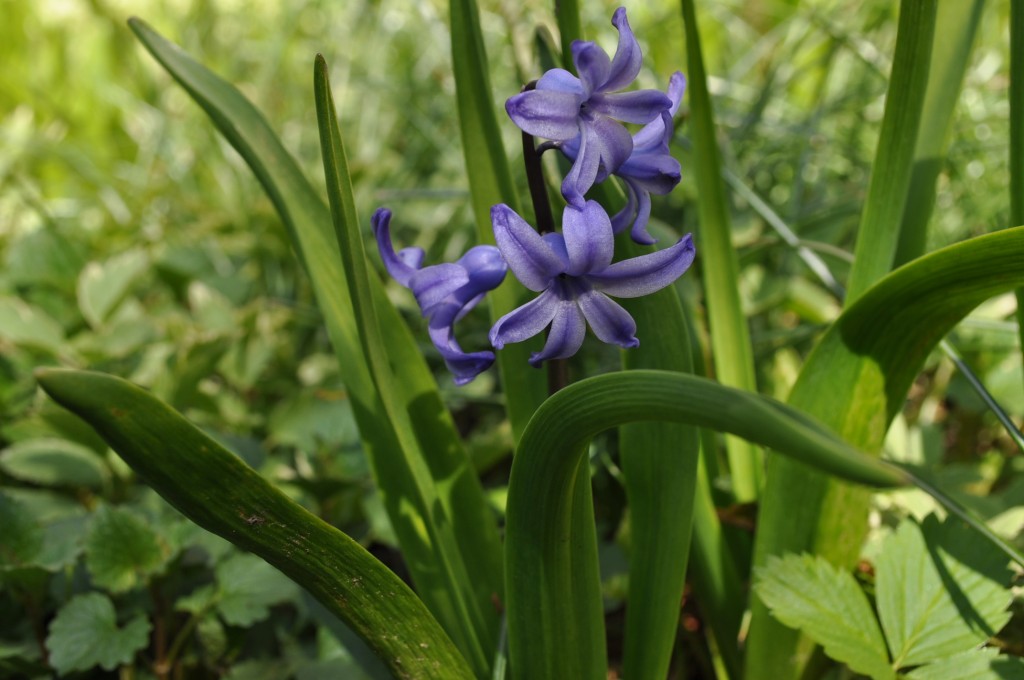 No fim de semana passado nós finalmente nos mudamos para a casa nova. A mudança em si até que correu muito bem. Warren alugou um caminhão e contratou dois estudantes do ensino médio para ajudar a carregar as caixas pesadas e móveis. Outros amigos apareceram por conta própria para ajudar na mudaça e ainda outros apareceram com refeições para a gente. Eu sou muito grata de fazer parte de uma comunidade tão bacana. Algo que potencialmente seria tão estressante e tediante se transforma num evento alegre e divertido quando os amigos estão presentes.
A nossa casinhaé uma graça, e bem no meio de um bairro muito charmoso. Estamos aqui há apenas uma semana e apesar de ainda termos caixas por todos os lados, a casa já parece lar. O único problema é que não estamos mais tão perto da escola e as meninas não podem ir mais caminhando com o Warren de manhã. Estamos tentando algumas alternativas para evitar comprarmos um segundo carro. Estamos também curtindo todas as surpesas que estão desabrochando no nosso novo jardim uma vez que a primavera está finalmente aqui. Parece que teremos algumas frutas! E as crianças estão explorando cada cantinho com muita alegria.
Eu não posso terminar esse post sem dizer que sou muito agradecida a nossa antiga casa que nos abrigou nos nossos primeiros três anos no Canadá. Vai ser com uma cert tristeza que vou ver a casa ser demolida para dar lugar a mais umas 20 casas geminadas.