We're living among the boxes,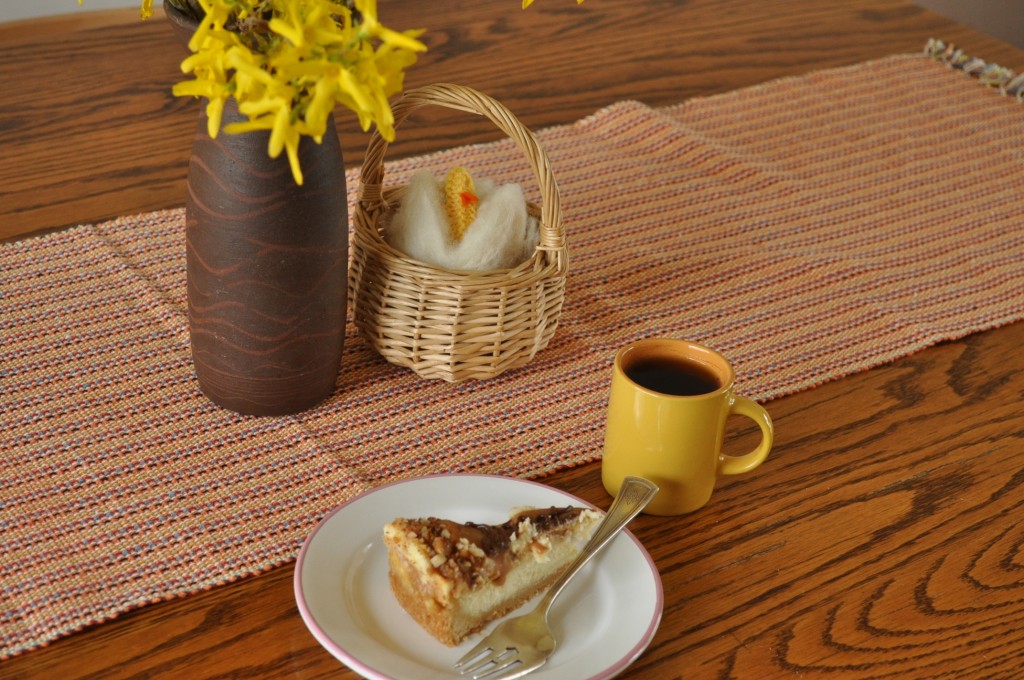 I'm having a must deserved break,
and the grils are celebrating  a surprising 25 C/ 77 F (feels like 29 C/84 F) outside with a snack of homemade raspberry ice cream that we made last Summer. According to the forecast tomorrow we can expect the temperature to drop to 2 C/35 F. Crazy, crazy.
================= ****** ==================
Nesse momento:
Estamos vivendo entre as caixas,
Eu estou curtindo um merecido descanso,
As meninas estão celebrando um dia de verão lá fora tomando sorvete de fraboesa feito em casa. Hoje a temperatura esta 25 graus com sensação térmica de 29. Amanhã a previsão do tempo diz que de manhã a temperatura será de 3 graus! Tá tudo louco!!!