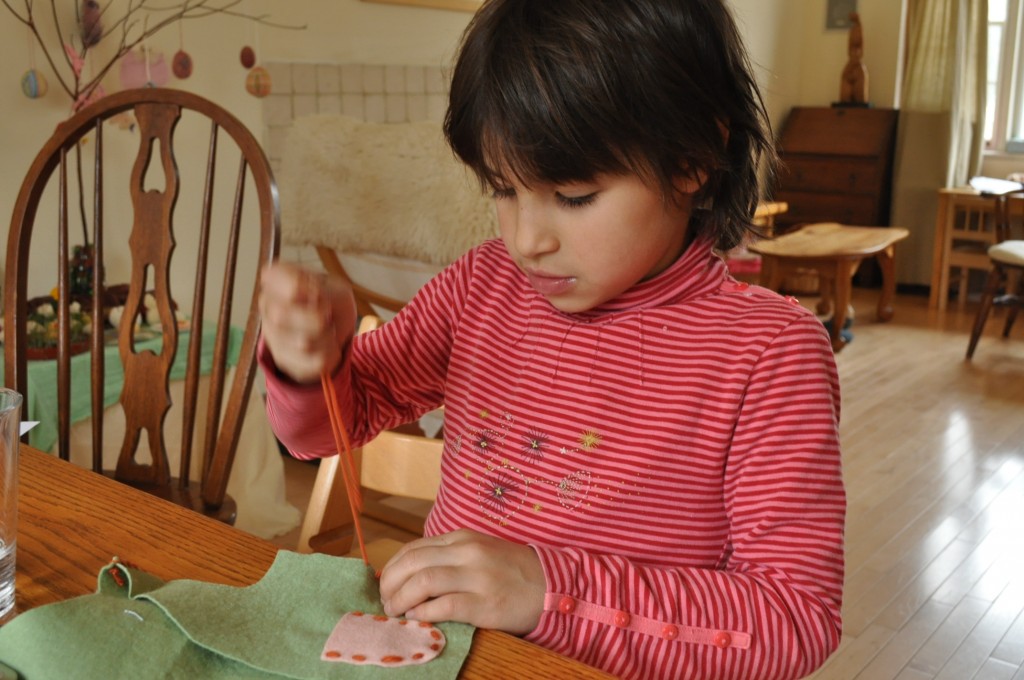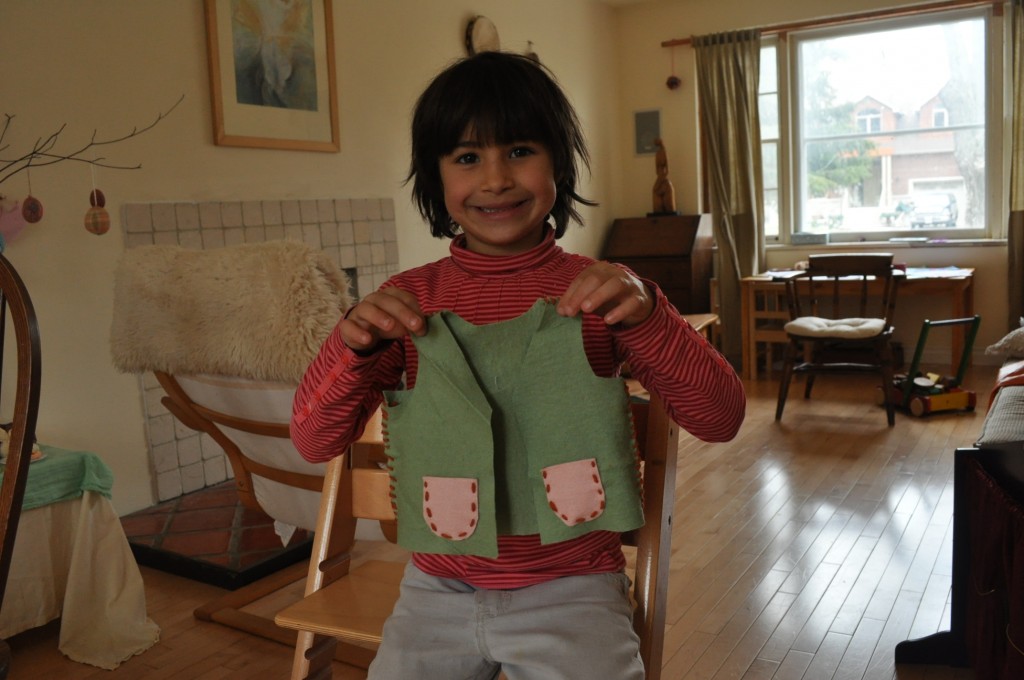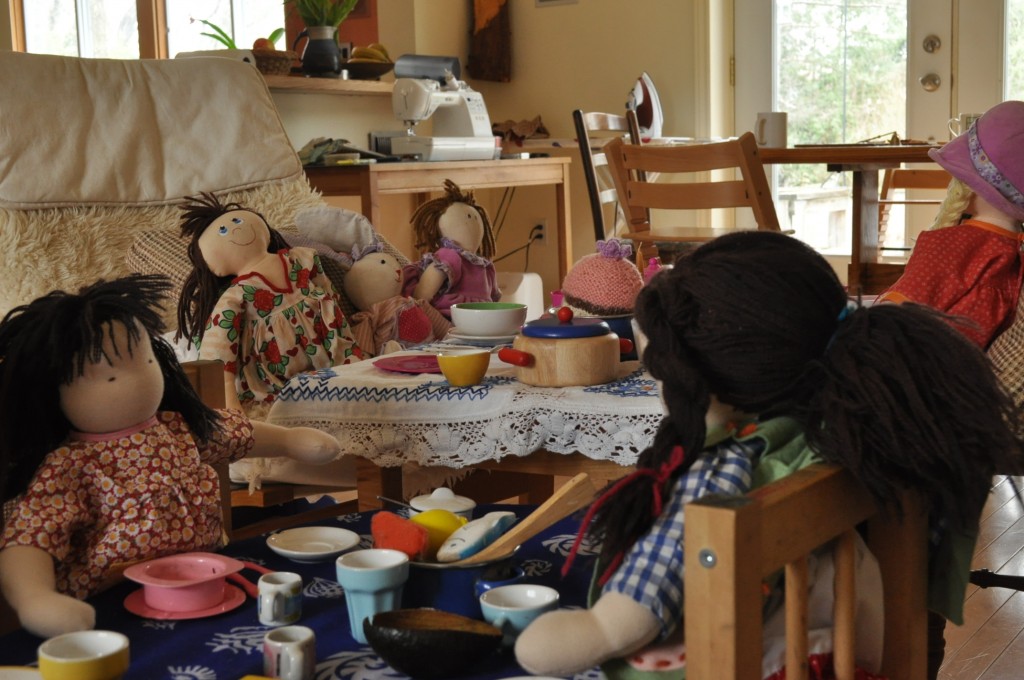 Ever since I gave the dolls to the girls, Marta has been asking to make clothes for her doll. Yesterday she finally sewed her first doll garment! We chose to make a vest as a first project because of its simplicity. We also chose felt as the fabric because it doesn't fray or need to be hemmed. I helped her with cutting the fabric to the right size to fit the doll and she did all the stitching, including the pockets. I'm so amazed at how big and capable this girl is becoming. And, with the new vest, the doll was ready to join her friends for the afternoon tea!
================== ****=====================
Desde que eu dei as bonecas para as meninas, Marta tem pedido para fazer roupas para a boneca. Ontem ela finalmente fez a sua primeira peça. Nós escolhemos fazer um colete porque é um projeto simples. Para o tecido escolhi o feltro, por não desfiar e não precisar de bainha. Eu cortei os pedaços do tamanho certo para caber na boneca e a Marta costurou, inclusive os bolsos. É muito incrível vê-la crescer e desenvolver novas habilidades. E, de colete novo, a boneca ficou pronta para se juntar as amigas para o chá da tarde!