Another doll is on the way!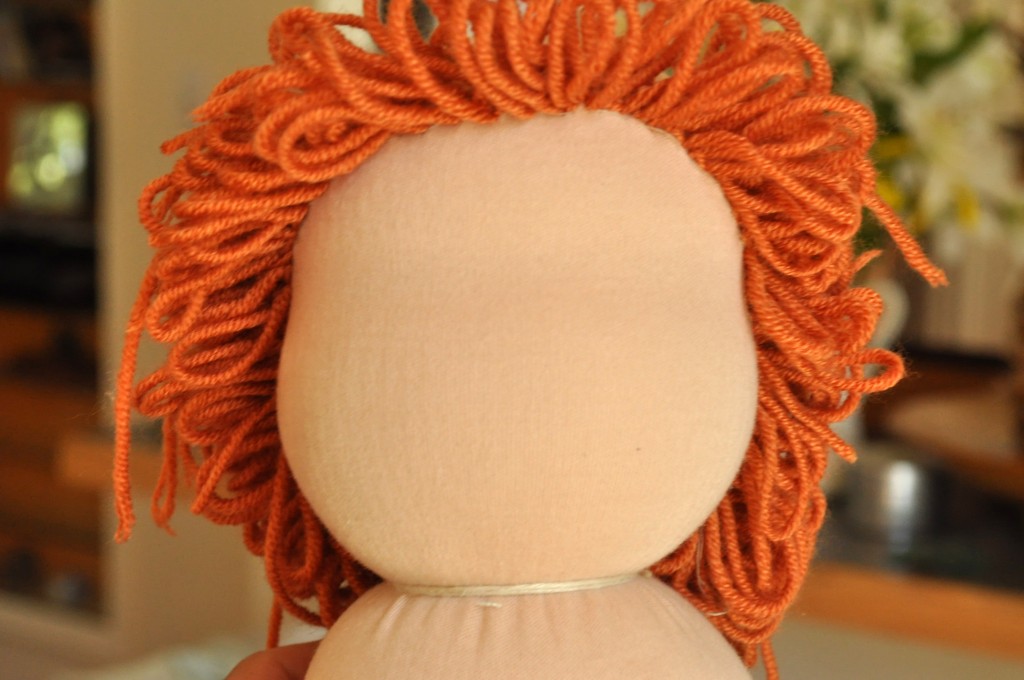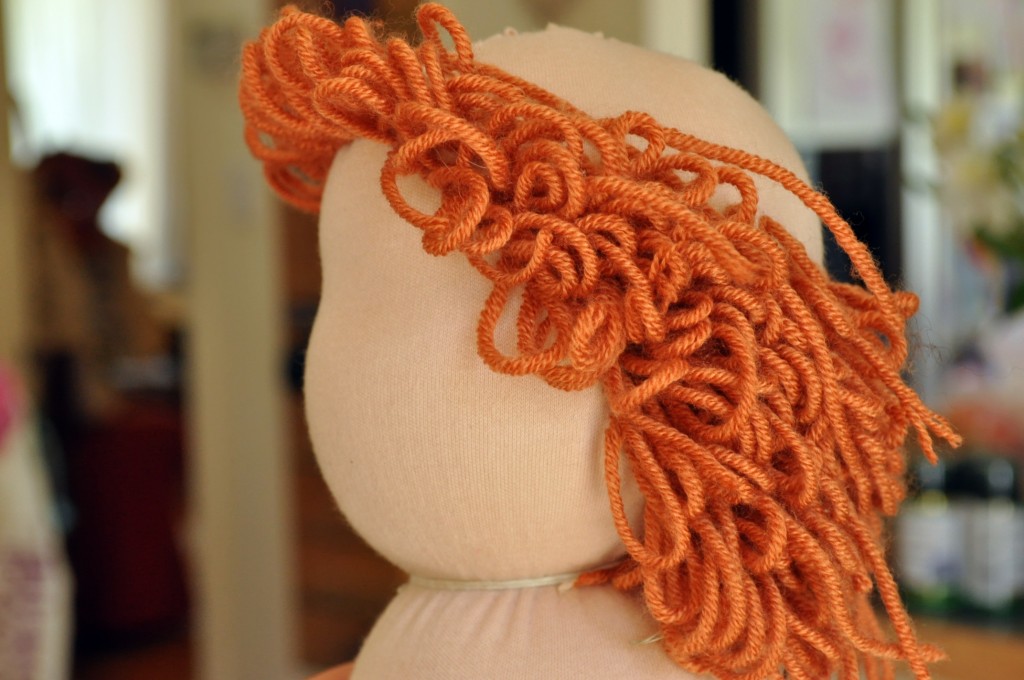 Wow, I'm working on my fourth doll. I guess that I need to keep working so I don't forget how to do it. But also there's something very fulfilling in creating dolls. I think the play between anticipation and the final result is very compelling to me. This will be a dress up doll just like I made for Marta and Liliana. Same size, actually – around 18″. I'm making it as a end of the year gift to Marta's kindergarten classroom.  I wanted this a doll to be  a red haired boy with a cheeky face and a twinkle in his eye. Right now I'm working on the hair, but I'm also ready to cut the body and arms just to vary the tasks a bit. I hope he'll be ready soon. Watch this space!
I'm participating at Frontier Dreams KCCO
================ ****** ================
Sim, estou fazendo a minha quarta boneca. Eu preciso continuar trabalhando para não esquecer como se faz. Mas também tem algo que me dá muita satifação em criar essa bonecas. A relação entre a antecipação e o produto final me fascina.  Essa vai ser uma boneca de vistir, igual as que eu fiz para a Marta e Liliana. mesmo tamnho inclusive -  45 cm. Essa boneca é um presente de final de ano para o jardim da infância da Marta. Eu imaginei a boneca um menino de cabelos ruivos, cara de sapeca e com brilho nos olhos. Nesse momento estou trabalhando do cabelo, mas também estou pronta para cortar o corpo e os braç0s só para variar um pouco. O trabalho tem andado num ritmo bom, e acho que ele ficará pronto logo. Fique de olho!
Participando no KCCO do Frontier Dreams