I finished the gift I was making for my sister in law and I'm really thrilled by how they turned out. The pattern was written to fit  stones that are around 10 cm wide but it is adaptable to accommodate other sizes. When I decided to make those covered rocks for Wendy I didn't have time to hunt for the perfect rock so I had to go with the ones I had at home and they were all about half the size or smaller than the pattern. It was a bit tricky to adapt the pattern for a smaller size but it worked out fine in the end. I used crochet thread size 20 with a 1 mm hook (n.10). You can find patterns for three different covers in the September/October 2009 issue of Crochet Today magazine
If you haven't done so yet, go check out the beautiful work of Margaret Oomen on Resurrection Fern.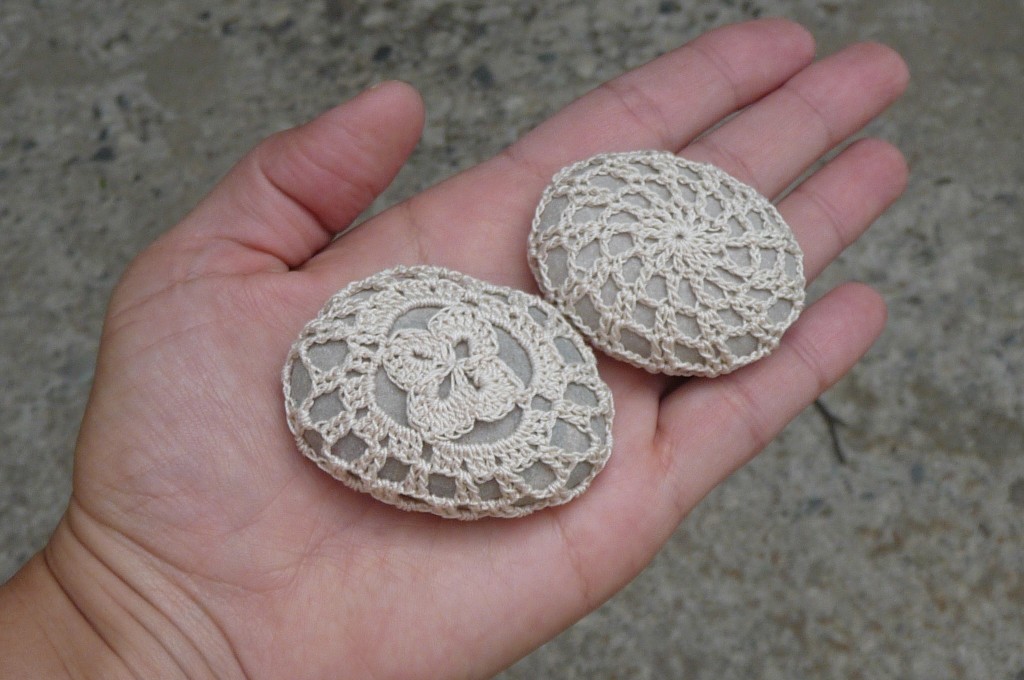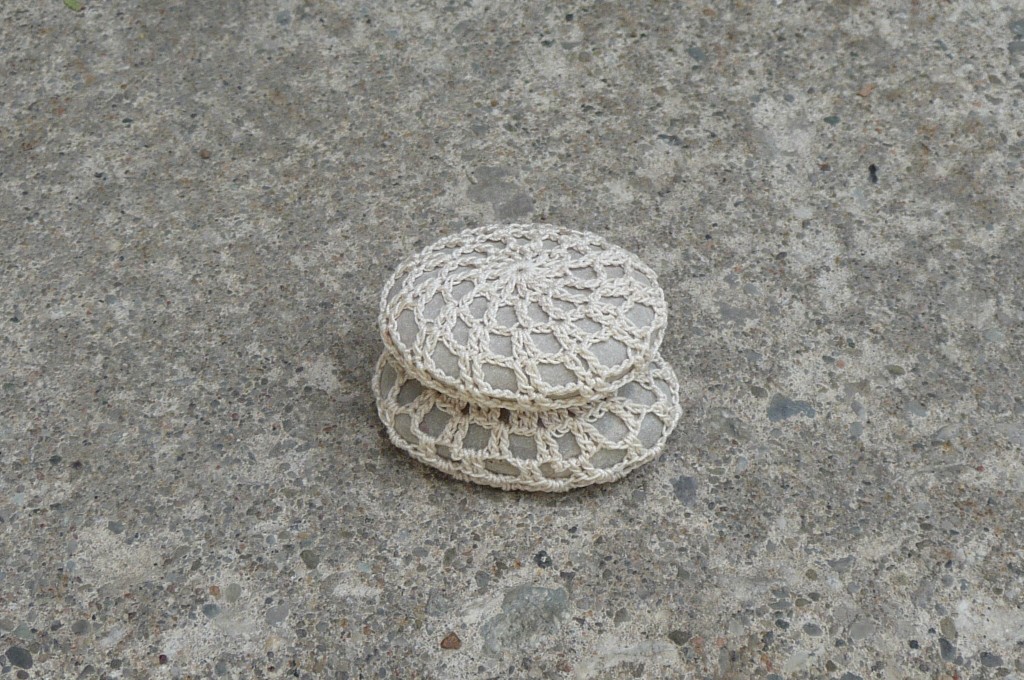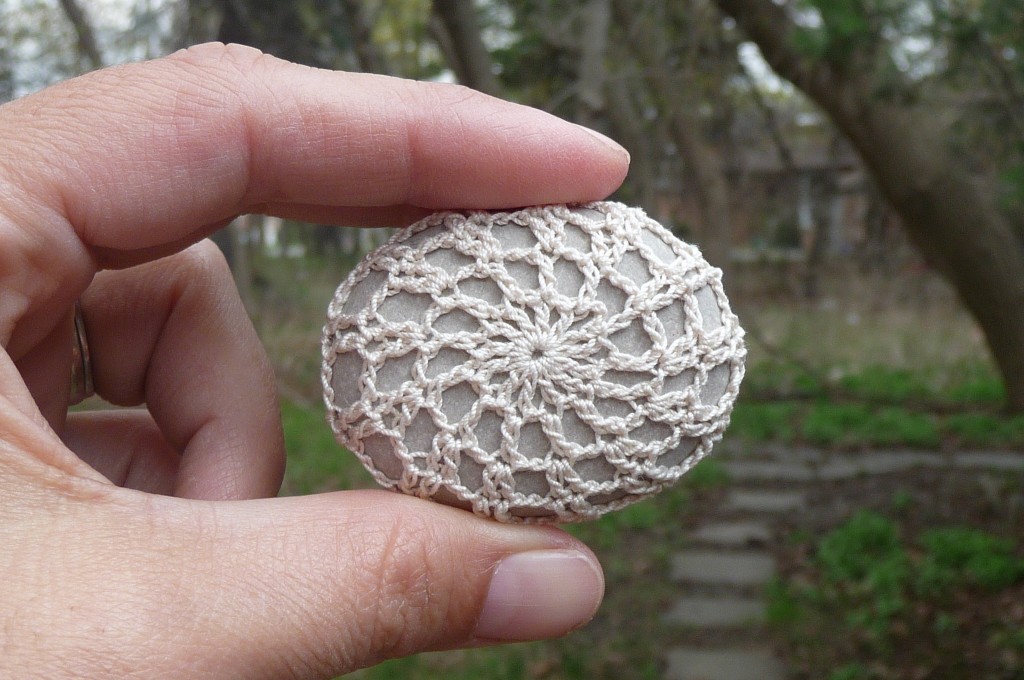 Eu terminei o presente que estava fazendo para a minha cunhada e fiquei muito feliz com o resultado. A receita foi escrita para caber em pedras que tenham mais ou menos 10 cm de diâmetro mas é facilmente adaptável para outros tamanhos. Quando eu decidi fazer esse presente para a Wendy eu não tive tempo de sair para procurar a pedra perfeita e tive que usar as que eu já tinha em casa e elas são metade do tamanho da receita. Tive que dar uma improvisada no acabamento, mas deu super certo.  Eu usei fio para crochê número 20 e gancho de 1 mm. Você pode achar receitas para três capas diferentes na revista Crochet Today de setembro/outubro de 2009.
Se você aninda não viu, vá dar uma olhado no belíssimo trabalho da artista Margaret Oomen no Resurrection Fern.