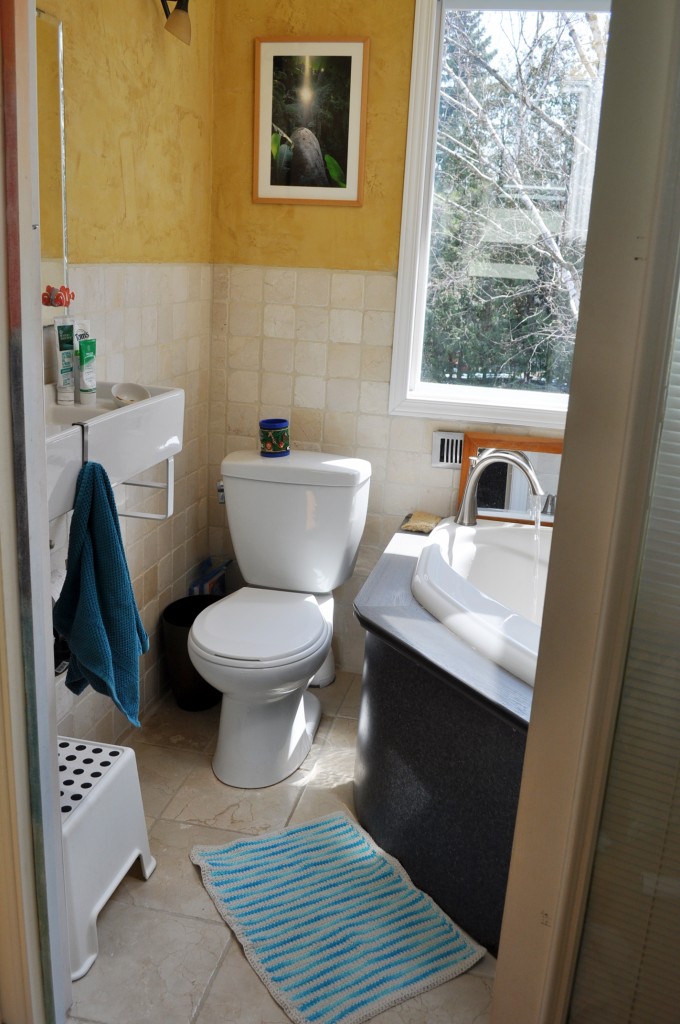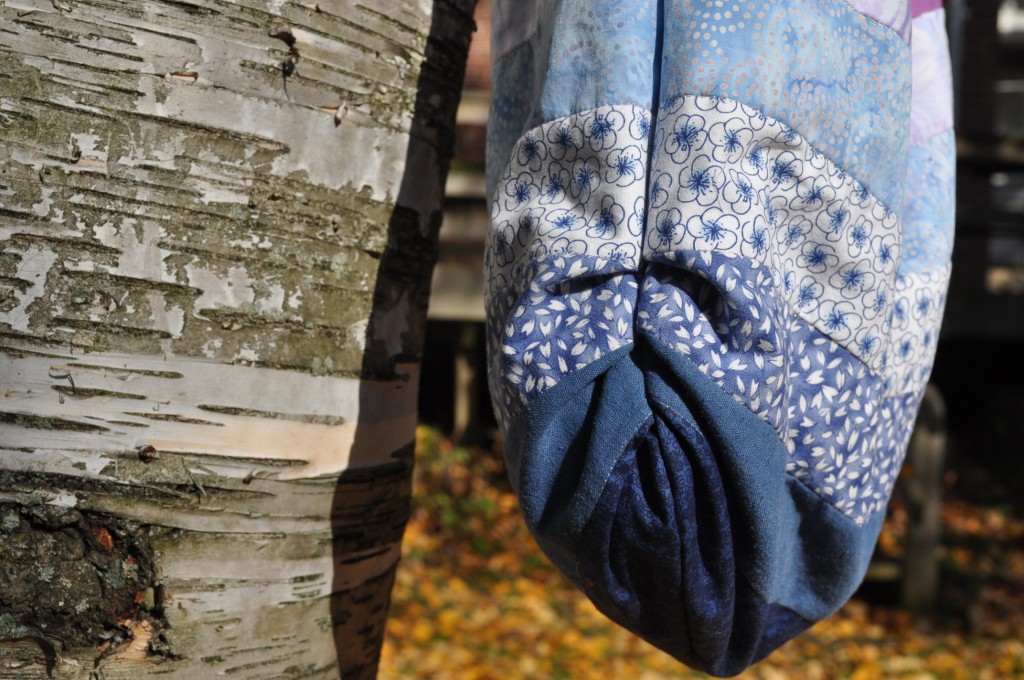 I realized I show many more projects that I'm starting or working on then finished ones. Truth be said, some don't ever get finished, and others take a long time (three years?!) and some others don't get photographed at all.  And, of course, quite a few get done and photographed but not posted! Let's fix this right now! Here are two of them: the bathroom mat I was working on recently (mentioned on this post) and a bag I made as a Birthday gift for Marta's kindergarten teacher (mentioned on this post).
The bathroom mat I finished some three weeks ago. I didn't follow a pattern but started with 30 chain and then it's all worked on double crochet (UK) or single crochet (US). I then added a border simple border also dc/sc.
The bag… well, I finished it last October. It's never too late to show off beautiful things is it? I used a pattern called Serendipity Bag from Fabric Palette and used scraps of fabric I had from different projects. I'm now working on a new one of those bags.
=========================*****==========================
Eu me dei conta de que eu mostro muito mais projetos que estou começando ou em andamento do que projetos acabados. Verdade seja dita, muitos nuncam chegam a ser acabados e outros levam muito tempo (três anos!) e outros não são fotografados. E claro, tem aqueles que que são terminados e fotografados mas não são postados.  Vamos consertar isso agora! Aqui estão dois trabalhos terminados: o tapete do banheiro (mencionado aqui) e uma bolsa que fiz de presente de aniversário para a professora da marta (mencionado aqui).
O tapete eu acabei há umas três semanas atrás. Não usei receita, comecei com 30 correntes e segui com crochê simples até o final. A borda também é feita com crochê simples.
A bolsa… bem, a bolsa eu terminei outubro passado. Nunca é tarde pra mostrar coisa bonita, né? Eu usei o molde Serendipity Baga da Fabric Palette e retalhos de tecidos usados em outros projetos. E agora estou trabalhando em outra bolsa dessas.